Houston Man Mauled To Death By Neighbor's Dogs While Saving His Own Dog
KEY POINTS
All of the dogs involved in the incident were taken to BARC
The victim was reportedly inside his home when he heard a commotion in his backyard
When police arrived, they said the dogs were still mauling the man's body
A man was mauled to death by his neighbor's dogs on Wednesday in the Acres Homes area in Houston, Texas.
According to police, the incident happened at a home along Sheraton Oaks Drive, near the intersection of Antoine Drive and West Little York Road, shortly before 4:00 p.m.
The victim was reportedly inside his home when he heard a commotion in his backyard. He went outside and saw his pet pooch getting attacked by his neighbor's dogs that appeared to have gotten loose, according to police.
Police believed the man attempted to rescue his pet but got attacked by the other dogs, KHOU reported. When police arrived, they said the dogs were still mauling the man's body even though he was already dead.
One of the dogs also tried to attack an officer. That dog was reportedly shot but was not killed, police said.
All of the dogs involved were taken to BARC; the dogs were identified as Staffordshire terrier mixes. BARC added that the dog of the deceased man was humanely euthanized on Wednesday night due to the extent of its injuries.
Investigators are now working to find out how the dogs were able to get loose. As of this writing, it is still unclear if any charges will be filed.
In related news, a Texas man got arrested last year after his seven dogs mauled a 71-year-old man, identified as Freddy Garcia, to death while walking to a neighborhood store.
The victim was reportedly walking to a store at around 1:30 p.m. on July 18 when he was suddenly attacked by the seven dogs in the city of Fresno, just south of Houston, USA Today reported, citing the Fort Bend County Sheriff's Office's statement.
Garcia was rushed to a hospital in Houston, where he was later pronounced dead.
Four dogs were initially captured after the attack. The other three were soon captured by animal control. All seven dogs were a pit bull mix.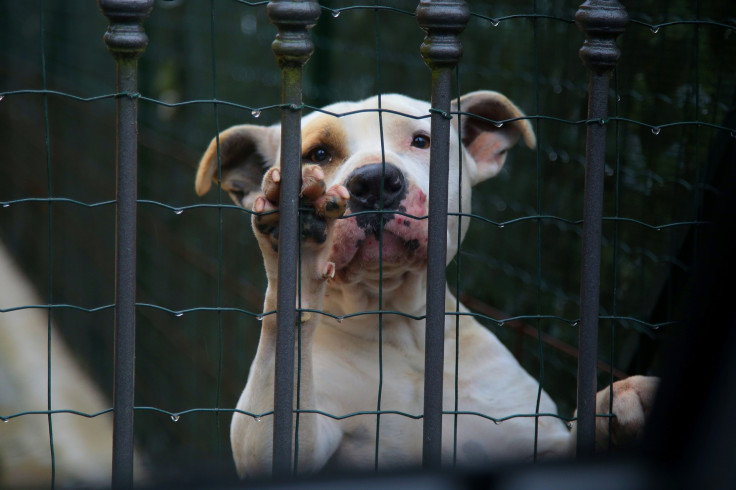 © Copyright IBTimes 2023. All rights reserved.