How To Apply To College For Free 2015: 5 Ways Students Can Get Fee Waivers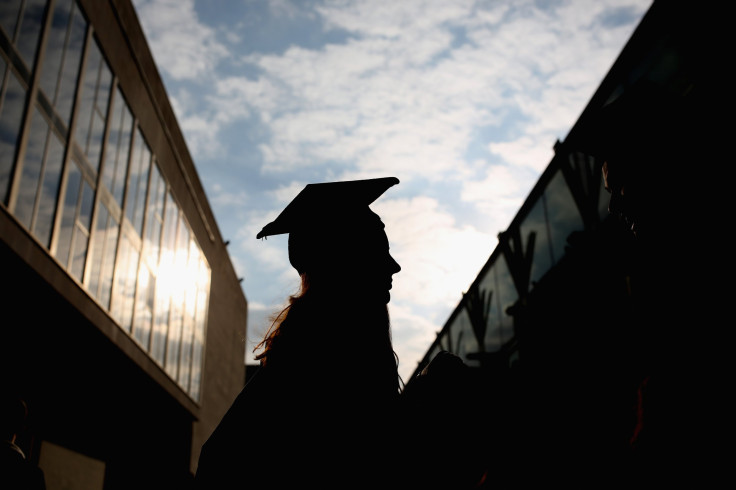 The cost of college can wreck your wallet before you even set foot on campus. It's become standard for institutions to require nonrefundable application fees up to $90, which can be a financial hardship for some students -- and it adds up if you're applying to multiple colleges.
The average application fee is about $40, according to USA Today. If you're someone who can't afford that, don't worry. Here are ways to apply without breaking the bank, as recommended by U.S. News and World Report and My College Guide:
Demonstrate need. Believe it or not, there are some organizations on your side. If you can't afford to take the SAT, you can talk to a counselor at your high school and receive a fee waiver from the College Board. You're likely eligible if you're an orphan, live in a foster home or federally subsidized public housing, or participate in the National School Lunch Program, which provides free or low-cost food to lower-income students. In addition to letting you take the SAT for free, the College Board will give you four college application fee waivers to use at certain schools. The National Association for College Admission Counseling offers a similar program.
Do it online. You may want to reconsider sending your application via snail mail. It's free if you apply online to schools like Ohio Wesleyan University in Delaware, Ohio, Fairleigh Dickinson University in Teaneck, New Jersey, and Baylor University in Waco, Texas.
Use your connections. Several schools give their alumni fee waivers that can be transferred to friends or family members. The Rochester Institute of Technology in Rochester, New York, Towson University in Towson, Maryland, and the University of St. Francis in Joliet, Illinois, allow each graduate to request one waiver for a prospective student each year. Children of alumni apply for free at schools like the University of New Haven in West Haven, Connecticut Bryant University in Smithfield, Rhode Island and the University of the Arts in Philadelphia. Don't know anyone with an in? Bethany College in Bethany, West Virginia, may be able to match you with a generous alum in your area.
Visit the campus. Many schools will waive the application fee if you tour before applying, like McDaniel College in Westminster, Maryland, Bethel College in Mishawaka, Indiana, and the University of Pittsburgh. Make sure your visit is formal by making contact with a university worker who can prove you were there.
Choose your colleges carefully. CollegeXpress maintains a list of institutions that don't require money from anyone to apply. Among them are Kenyon College in Gambier, Ohio, Wellesley College in Wellesley, Massachusetts, and Widener University in Chester, Pennsylvania.
© Copyright IBTimes 2023. All rights reserved.