How Bad Is Crime In Chicago? A Look At Some Key Statistics
Despite a drop in murders, Chicago has seen an overall increase in crimes citywide compared to last year, according to the latest data from the Chicago police department.
From the week of Aug. 8 to Aug. 14, murders across the city decreased by 17%, down to 411 from 495, compared to 2021.
Criminal sexual assault dropped by 1%, down to 1,268 from 1,275, and aggravated battery saw a 4% decline, ​​down to 3,640 from 3,786. There was also an 18% drop in shooting incidents, down to 1,758 from 2,146.
"We know our work is far from over," Chicago Police Supt. David Brown said during a news conference earlier this month. "Our goals are safe neighborhoods and lasting peace."
However, this year, the city has seen increases in robberies by 18%, up to 5,043 from 4,276, burglaries by 30%, up to 4,540 from 3,489, theft by 66%, up to 11,569 from 6,964, and motor vehicle theft by 58%, up to 8,992 from 5,704.
In total, Chicago has seen a 36% increase in overall crime since last year. In 2021, Chicago recorded the most homicides in 25 years.
Earlier this year, Attorney General Merrick Garland reflected on the rising violence in Chicago and announced the indictment of 12 people in a conspiracy to illegally traffic over 90 guns across state lines into the city.
Garland claimed several of the trafficked guns "have been linked to shootings in the Chicago area in which multiple people have been injured and several killed."
"Gun deaths in our country occur at a staggering pace. Every day on average, about a hundred Americans are killed and hundreds more are wounded," Garland said in a statement at the time.
"And those numbers do not even begin to capture the number of families who are affected by this violence or the communities terrorized by it. If we are going to put an end to the enduring tragedy of gun violence — we need the resources to do it."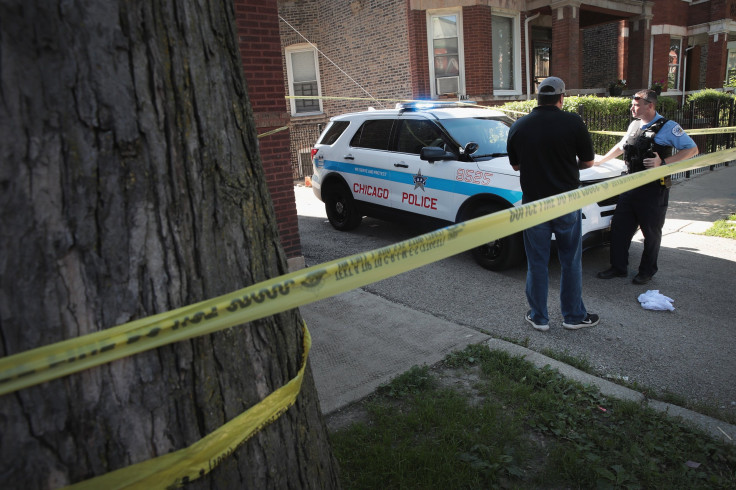 © Copyright IBTimes 2023. All rights reserved.