5-Month-Old Baby Shot In Head, Killed Inside Car: Police
KEY POINTS
The baby was sitting in the rear of a car in a neighborhood on Chicago's South Side Friday night when she was struck
The baby's mother said her daughter was on the way home at the time of the shooting
A $5,000 reward is being offered to anyone who can provide information that can lead to an arrest
Chicago -- A 5-month-old girl was fatally shot while sitting in the rear of a car in a neighborhood on Chicago's South Side Friday night.
The child, who was identified as Cecilia Thomas, was struck in the head when shots were fired from another vehicle in the South Shore neighborhood, the Associated Press reported, citing police and the Cook County Medical Examiner's Office.
The girl's father had pulled over near 71st Street and Crandon Avenue after she began crying when the other car approached and someone inside that second car opened fire, ABC 7 Chicago reported, citing an unnamed nearby business owner. It is not clear what happened to the person who was driving the car in which the infant had been sitting.
Cecilia was brought to the Comer Children's Hospital, where she later died from her injuries.
A 41-year-old man in a separate vehicle suffered a gunshot wound near his eye in the shooting, Chicago police said. The unnamed man was reported in good condition after seeking treatment at the University of Chicago Medical Center.
No arrests have been made in connection with the shooting as of this writing. Authorities have yet to provide details on what led to the incident or how it happened.
The baby is among the youngest victims of gun violence in Chicago. She would have turned 6 months old in four days, according to Natalia Derevyanny, a spokeswoman for the Cook County Medical Examiner's Office.
Andrew Holmes, a crisis responder, said he was told by the baby's mother that her daughter was on the way home at the time of the shooting.
"I spoke with this mother. Yes, she's very distraught," the victim advocate said. "That's a 5-month-old baby. Nine months she carried that baby, nourished that baby. And it takes a damn fool to discharge that weapon and take [the] baby's life."
Activist Ja'Mal Green, who is running for Chicago mayor, offered a reward of $5,000 to anyone who can provide information related to the shooting that can lead to an arrest.
Anyone who may have information tied to the shooting is encouraged to call 1-800-883-5587.
A Comer nurse named Jackie witnessed paramedics bringing in the victim. "I've never in my 61 years of life seen anything like this," said the nurse, who declined to give her last name.
She told ABC that two of her kids had been killed by gunfire. She also added that a third child of hers was left paralyzed after getting shot at a party.
"You never know what it's like to have a broken heart until you go through it," the nurse stated.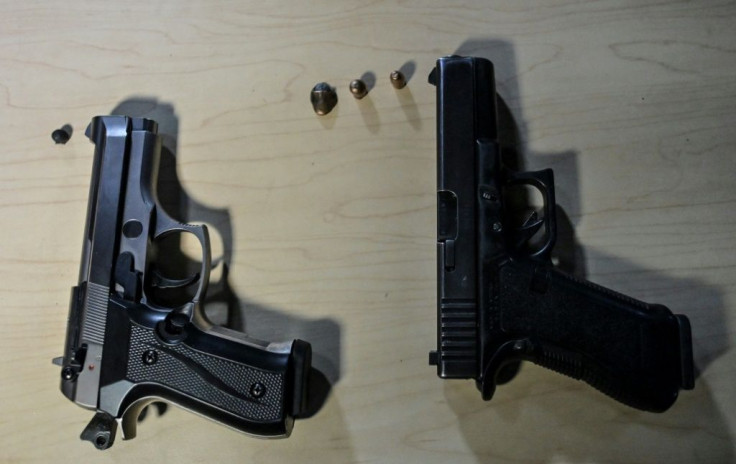 FOLLOW MORE IBT NEWS ON THE BELOW CHANNELS