How To Binge Watch 'Game Of Thrones' Before The Season 6 Premiere; Strategies For Consuming All 50 Episodes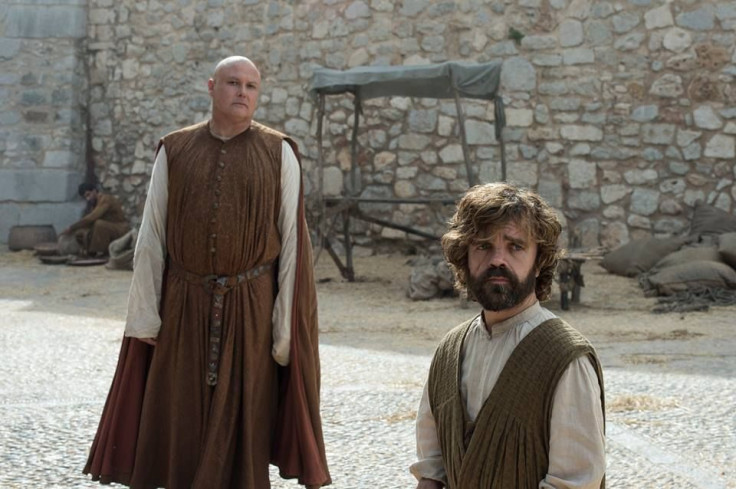 Millions of TV fans everywhere as psyched for their favorite show, "Game of Thrones," to make its Season 6 return on Sunday, April 24. Shockingly, despite the show's massive popularity, there will still be some people just jumping on board with the world of Westeros in 2016, and they've got a lot to catch up on.
"Game of Thrones" has been captivating audiences for five seasons, but it's understandable that some people saw the hype surrounding the show and avoided joining in at all costs. However, with the HBO drama becoming virtually unignorable, many are finally going to bite the bullet and binge-watch every episode of "Game of Thrones" ahead of the Season 6 premiere. In order to help with this very worthwhile endeavor, below is a rundown of some tips to help you in your quest.
Where Do I Watch It?
The show is most readily available through HBO and its streaming apps like HBO Now and HBO Go. Some users may be able to access it through On Demand, depending on their cable provider. However, each season is available for purchase on DVD and Blu-ray. While the entire series may seem like a pricey decision for a newcomer, there's a pretty good chance you'll be pleased with the bevy of bonus features you'll get access to once you're properly hooked.
How Long Will It Take?
First of all, let's get the cold calculated math out of the way. "Game of Thrones" has run five 10-episode seasons since premiering in 2011. Each episode is one hour long, and we're not talking a cable TV hour, where there's time allotted for commercials. These are full 60-minute shows. That means, if you want to catch all 50 of them before the premiere of episode 51 on Sunday at 9 p.m. EDT, your deadline to start is Friday at 7 p.m. EDT. If you continuously watch and don't ever pause for things like bathroom and food breaks, you'll be able to finish the Season 5 finale and go right into the Season 6 premiere… This strategy isn't recommended.
What's The Best Strategy For Viewing?
If fans can find the time in their otherwise busy lives, they may be less physically fatigued by watching one 10-hour season per day leading up to the finale. While it may sound like a daunting amount of television to watch after work, any fan will tell you that you'll quickly find yourself sucked into the world of Westeros' history, politics and violence and the time will simply fly by. Don't forget that you only need to average 10 episodes per day (starting Wednesday) to be fully caught up. That means if you only get to a few on a weekday, you can wake up early and get your binge back on track Saturday or Sunday morning. You may even find yourself considering calling out of work to continue your binge. Not to tell you how to live your life, but do you just want a ton of stockpiled sick days?
Is It Hard To Follow?
You're about to watch 50 hours of TV and it's all pretty dense with things worth paying attention to. Having said that, it's impossible to consume every ounce of subtlety and character development in just one run. You're going to hear names you don't recognize, locations that mean nothing to you and you'll end up learning more about medieval politics than you cared to. If it all seems like too much, just power through and you'll eventually be back on track. If you find yourself really lost, HBO has constructed a handy episodic guide to help people more easily follow what's going on. However, just note that, while the characters make everything sound important, when something really plot-defining happens, you'll know. Get to the end of the first episode if you don't believe.
Should I Watch Alone?
Once you find yourself getting into the show and its characters, you're going to want a friend there to chat about them with. Sadly, if you're looking to talk about spoilers from Season 1, most fans are already over it, and shame on you for waiting so long. Some may have a best friend who is a diehard "Game of Thrones" fan that claims he or she wants to re-watch the show with you, but don't go for it. He or she thinks they're being nice, but there's nothing worse than trying to watch a show while someone else watches you watch. Find someone with limited to no "Thrones" knowledge and strap yourselves in for a 50-hour thrill ride. No spoilers, but make sure you're comfortable crying around each other before you get to Season 3.
Shouldn't I Read The Books First?
Shut up.
FOR FREE to continue reading
✔️ Unlock the full content of International Business Times UK for free
offer available for a limited time only
✔️ Easily manage your Newsletters subscriptions and save your favourite articles
✔️ No payment method required
Already have an account? Log in
© Copyright IBTimes 2023. All rights reserved.