How To Buy Dogecoin On Coinbase? Everything You Need To Know
This article uses affiliate links, which means if you purchase products through these links, we may earn a commission. Click here to see our
T&C
. For licensing please click
here
.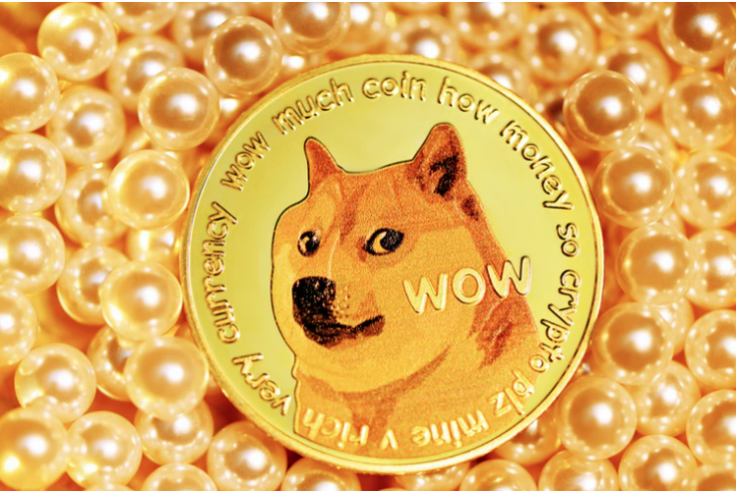 In case you haven't heard yet, Dogecoin is now available on Coinbase. One of the most talked-about cryptocurrencies, it recently made the leap to one of crypto's most prominent trading platforms. But is it worth it? How do you buy it? Here's a rundown of everything you need to know.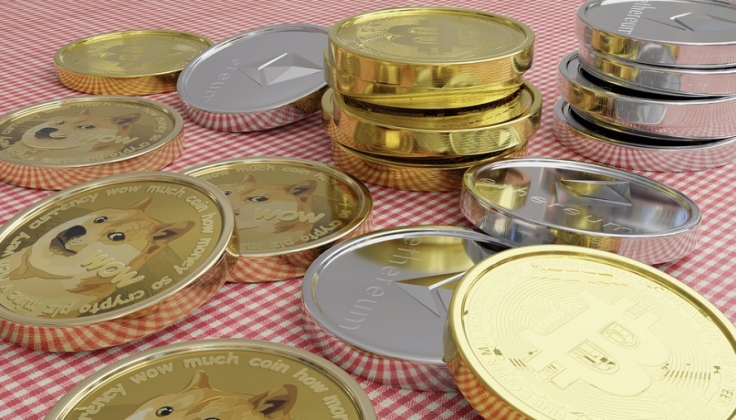 What is Dogecoin?
Dogecoin was created in 2013 by software engineers Billy Markus and Jackson Palmer to poke fun at Bitcoin. Named after a popular meme character –- a Shiba Inu dog who speaks in broken English; Dogecoin started out as a joke cryptocurrency that traded for less than a penny until its meteoric rise.
Initially created to poke fun at how people who invested in things they didn't understand, Dogecoin's market cap even reached around $88 billion at one point, making it one of the 10 largest cryptocurrencies. Exploding in value in 2021, the joke coin has been referred to as "the people's crypto" by Elon Musk and has a passionate community behind it.
How Does Dogecoin Work?
Dogecoin runs on blockchain technology like all cryptocurrencies. All of its holders have an identical copy of the Dogecoin blockchain ledger, which is frequently updated with all new transactions made in the crypto. As a crypto, Dogecoin can be used for payments, purchases and investments. However, it's also one of the most volatile digital coins around.
Now, you can easily join its community by buying Dogecoin on Coinbase.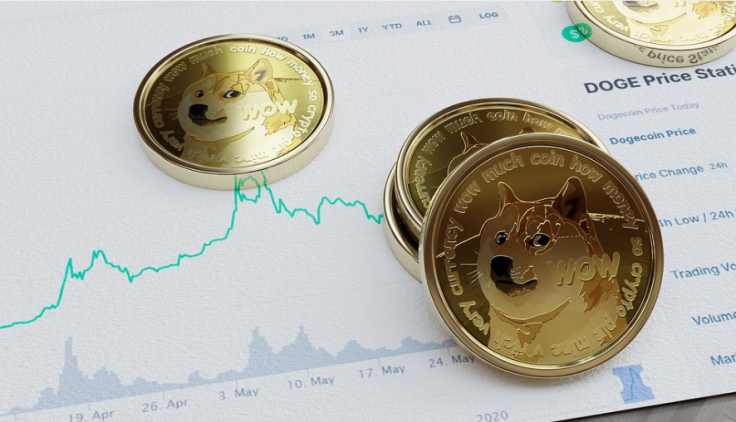 Dogecoin Gets Added to Coinbase
In early June, Coinbase announced that Dogecoin will now be available for trading on its platform alongside other cryptos.
While there are various crypto trading platforms operating today, Coinbase easily stands out from the rest. It is one of the most recognized and trusted digital currency exchange companies today and has earned a reputation for being the perfect trading platform for beginners. This is due to its easy-to-use and simple interface. Coinbase is also known for excellent liquidity, a high number of available cryptos and excellent security. It offers two ways to join the crypto market depending on the type of trader you are.
Coinbase offers great trading and investing tools for newcomers and is a publicly-traded crypto exchange in America. Its one-click-trading functionality makes it easy for anyone to use. Meanwhile, Coinbase Pro is meant for more advanced traders. As such, it provides a wealth of information that knowledgeable traders can take advantage of. Coinbase Pro fees are also significantly lower than Coinbase. However, one important feature of Coinbase is that you can learn about different cryptos on the platform and get rewarded with crypto.

Both Coinbase and Coinbase Pro are available in iOS and Android and share the same intuitive yet easy-to-use interface. Coinbase provides solid, secure and flexible options for anyone who wants to invest and trade on their platform.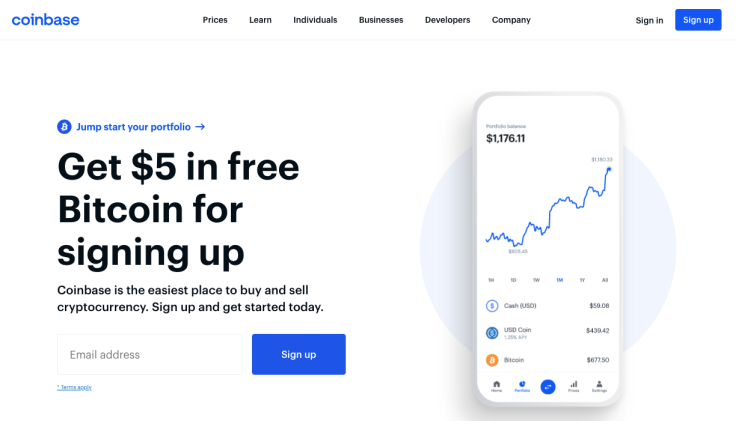 How to Buy Dogecoin on Coinbase
Ready to invest in Dogecoin? Here's a step-by-step guide to help you.
1. If you don't have an account with Coinbase yet, click here to sign up. Provide the correct details, including your name, email, password and state.
2. Verify your email by following the steps. Next, sign in with the email and password you used to create your account and repeat the same steps to verify your phone number and additional information.
3. Complete your ID verification and set up 2-step verification to protect yourself. Upon completing your ID verification, you will receive $5 worth of Bitcoin for free, which you can immediately spend on the platform.
4. Once you're done, you can now link a payment method, which differs per country. If you're from the US, you can check the available payment methods on the website.
5. Next, click "Portfolios" and then "Deposit" which you can find at the top-right corner.
6. Click on your currency and choose how you want to make a deposit. Bank transfers are free, but you won't be able to move your funds for five days. So if you bought $50 worth of Dogecoin, you wouldn't be able to withdraw it from your account for five days. On the other hand, if you use a wire transfer, you'll pay a $10 fee and avoid the waiting period. Coinbase Dogecoin price is currently at $0.21.
7. Input how much you'd like to buy, then click on "Withdraw." Next, click "Trade," then "Select Market," then "DOGE-USD." Click "Buy" under the order form, input how much DOGE you want, then purchase. You now have your Dogecoins, which you can hold, trade or sell. You can also store them in your Coinbase wallet for extra security.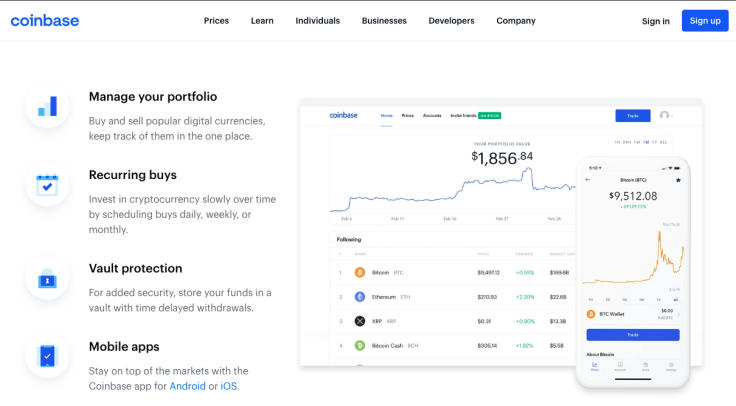 Why Coinbase is the Best Place to Buy Dogecoin
What initially started as a joke coin has gradually grown into one of the country's most prominent cryptocurrencies, making it very appealing for beginners who want to get into crypto. But should you invest in Dogecoin now?
Dogecoin price is volatile and the Dogecoin price today may not be the same tomorrow. However, as long as you understand that any investment, especially crypto, comes with risks, then it's alright as you'll also have a helpful community waiting for you.
Should you choose to invest, there's no better way to do so than through Coinbase. Fully regulated and licensed, the trading platform will give you a good trading experience especially for beginners. The platform provides great security, a wide array of tools, ease of liquidity and an intuitive UI. Users will also be glad to know that Coinbase supports over 25 cryptocurrencies that you can trade, invest and sell, in addition to Dogecoin.
To start your crypto journey, sign-up for free on Coinbase by clicking here.