How Camilla Parker Bowles Ruined Prince Charles And Princess Diana's Wedding
Princess Diana's dream of a perfect love story with Prince Charles fell apart weeks before their royal wedding when she realized her future husband hadn't let go of his past with Camilla Parker Bowles.
In the Channel 5 documentary "Royals at War," royal experts dissected the stages of Prince Charles and Princess Diana's relationship from dating, engagement, marriage, affairs and eventually, divorce.
Royal commentator Victoria Arbiter suggested Charles and Diana's relationship began to fall apart before the two were married. "Just before the wedding, Diana intercepted a package that arrived at Charles' office and she insisted on opening it," she explained.
"It was a gold bracelet, with the initials F and G, for Fred and Gladys – which was what Charles and Camilla called each other."
The sentimental gesture took an emotional toll on the bride-to-be, who confronted her fiancé about the inappropriate gift. "Diana of course [in] floods of tears, went to Charles and demanded to know what was going on. But Charles, so insensitive, he insisted on still giving it to Camilla," Arbiter shared.
In the book "Diana: Her True Story – In Her Own Words," Andrew Morton shared Princess Diana's recollection of the day she found Camilla's bracelet on the desk of Charles' secretary, Michael Colborne.
Diana revealed she was "devastated" when she realized Charles was giving a gift to Camilla two weeks before their wedding. After Colborne revealed Charles' plan to present the bracelet to Camilla that night, Diana lashed out at the Prince.
"So rage, rage, rage! 'Why can't you be honest with me?' But no, [Charles] cut me absolutely dead. It's as if he had made his decision and if it wasn't going to work, it wasn't going to work. He'd found the virgin, the sacrificial lamb," Diana told Morton.
Although Diana suspected Charles was involved with Camilla from the beginning of their marriage, Seward claims the Prince of Wales ended the romance before the wedding and didn't begin the affair until 1986.
When Diana and Charles finalized their divorce in 1996, the couple reportedly cried together after undergoing years of pain and heartbreak. In 2005, Charles married Camilla, who was given the title Duchess of Cornwall.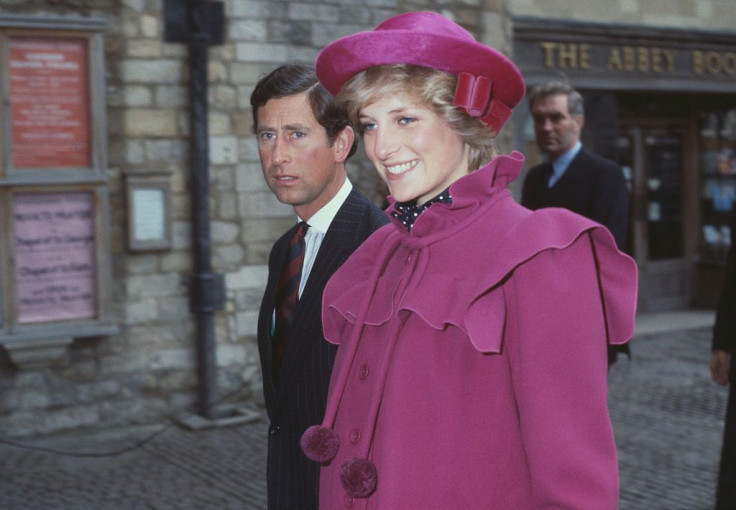 © Copyright IBTimes 2023. All rights reserved.