How Carol Burden's Capital Harmony Works Music Program Leverages Music in a Challenged City
Capital Harmony Works founder, Carol Burden, came from an affluent suburban background. She moved to New York City to go to the Juilliard School and had a wake-up call that fueled her desire to lessen inequity in the world.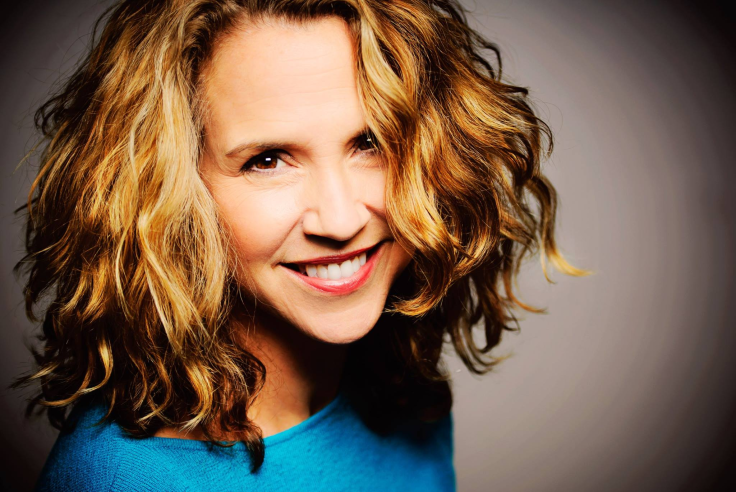 Carol knew about poverty and had seen instances of it, but when she was living in New York City it was no longer abstract: Carol constantly encountered poverty and lack, which felt unsettling. Rather than shun the weight of addressing personal privilege, Carol understood that she must help her community.
Over the next 15 years, Carol became a professional opera singer who obsessed over volunteering to fight poverty in her free time. At last her pivot to work in arts administration brought her the opportunity to join Capital Harmony Works and she has been forever grateful for this platform.
Capital Harmony Works is a non-profit organization offering free music programs to at-risk youth in Trenton, New Jersey. They have two intensive after school programs: orchestra and chorus. Capital Harmony Works also has a partnership with local public schools for music programs in early childhood.
One of the most affluent towns in America is five miles away from the economically disadvantaged capital of Trenton, where young people often face dangers and negative influences. But thanks to Capital Harmony Works, youth are making music together 15 hours a week afterschool.
Capital Harmony Works CEO Carol Burden says, "From the moment school is dismissed, dangers arise because our parents have to work so hard and are often unavailable. Capital Harmony Works is here to provide a supportive community, a safe environment, and meaningful tools for growth."
Carol further explains how Capital Harmony Works is built on the principles of El Sistema, a widely successful government-funded youth program, founded in 1975 in Venezuela. Ensemble-based music, social impact, and high intensity were the foundation for its success. Capital Harmony Works uses these same pillars to bring arts to underserved areas where this kind of program tends to thrive.
Although Capital Harmony Works has high standards because of its guiding principles, they also cultivate an atmosphere of abundant opportunity and resources. Students participate in the after-school programs five days a week from school dismissal until six in the evening. Capital Harmony Works expects their focus and hard work, and also a small investment of 25 USD from families. The program is highly valuable to Trenton families because it provides virtually free after school care.
Carol Burden says acquiring instruments is the easy part of her non-profit because of the generosity of local businesses and residents who have provided hundreds of student instruments since the founding of the organization.
Capital Harmony Works accepts children without auditions on a first come first serve basis. The company holds registration bi-annually, but because of high demand, kids are often turned away from the program. Capital Harmony Works can only accommodate the number of children that can be provided a teacher with the musical skill, the gift for teaching, and the understanding of an urban atmosphere that is required for success in a program like this.
The programs provide an instant community and pushes children towards achievement. Peer support is another important facet of Capital Harmony Works' framework. Students are encouraged to help each other learn and embrace collaboration. The program also exposes children to additional resources, such as academic coaching, college applications, and definitive examples of student alumni. The high school completion rate for Trenton is 66%, but every child that has been in the program for four years of high school has gone to college.
One example of their life-transforming work was the neglected child who was missing critical transportation support from parents and would soon have to stop attending the program. Thankfully, a neighbor who had noted how critical the program was to the child's development stepped in to provide resources that allow their continued participation.
Another child who had begun in third grade left the program to enter an accelerated high school curriculum with college credits. They are now graduating with plans to be an entrepreneur. Staff also provided an inclusive environment and gave love and support to a child who was expressing dangerously aggressive behavior due to recent family trauma.
Carol Burden is very proud of the children that participate in and complete her programs, but she believes they are evidence of terrible inequity. The necessity to provide extra resources to children who are not born with them lends an imperative to the work. All youth have a desperate need to be protected, supported, and given opportunities. Carol hopes that her program can not only impact students and their families, but also raise the community's expectations for its children's achievements.
By providing the resources that allow kids to ask only the very best from themselves, Capital Harmony Work's goal is to be one of the factors that inoculates them against a life of poverty. "To the kids who come to our program and stay with us, I hope you've been impacted positively, are now naturally collaborative, and understand the power of the work that you have done to create your own potential," says Burden.