How A College-Aged Twitter User Tricked Donald Trump Into Thinking He Was Family
Josh Hall, an avid Trump supporter, made fake Twitter accounts that claimed to be family members of the president and fooled Trump into believing he was his sister.
On Nov. 18, Hall tweeted from the account @TheBettyTrump and said: "This election inspired me to break my silence and speak out on behalf of my family. My brother Don won this election and will fight this to the very end. We've always been a family of fighters. We are all so very proud of him and the job he has done for our country. 4 MORE YEARS!"
Soon after the tweet was published, Wayne Dupree Media, a conservative outlet, published a story about the tweet and how Trump's "sister" had joined Twitter. After the story was released, Trump retweeted the post and said: "Thank you Elizabeth, LOVE!"
Hall later told The New York Times: "I was like, 'Oh, my goodness. He actually thinks it's his sister."
Hall also created many other fake Twitter accounts for Trump's family members and collected a large number of unwitting followers. Hall created fraudulent accounts for Barron Trump, the president's youngest son, Robert Trump, the president's brother, and Dr. Deborah Birx, the White House COVID-19 response coordinator.
Through all three accounts, Hall gained over 160,000 followers and used his social media presence for personal gain. Hall messaged followers and asked them to donate money for a fundraiser.
A total of $7,300 was donated. According to GoFundMe, the account was liquidated by Hall, even though he insists that the donors will get their money back.
Hall, 21, first became interested in politics in 2016 and said he was inspired by Trump.
"The more I heard him talk, I realized: Yeah, he says kind of off-the-wall things, but I do agree with what he's saying."
Hall currently works as a food delivery driver and skipped out on college in hopes to become a conservative talk show host.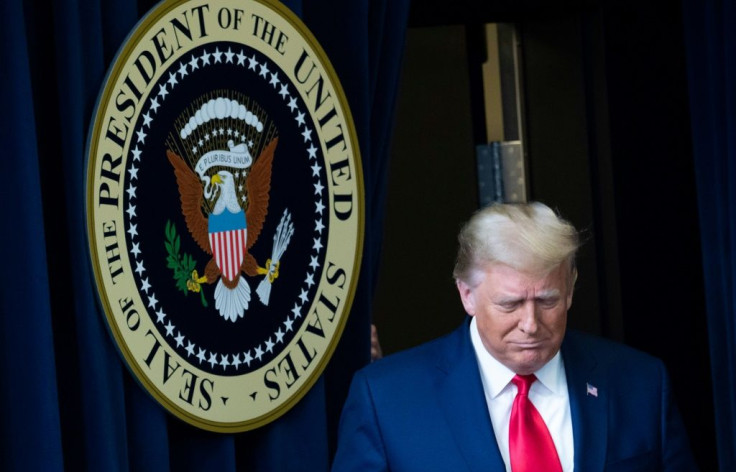 © Copyright IBTimes 2023. All rights reserved.