How To Design 'I Voted' Stickers For New York City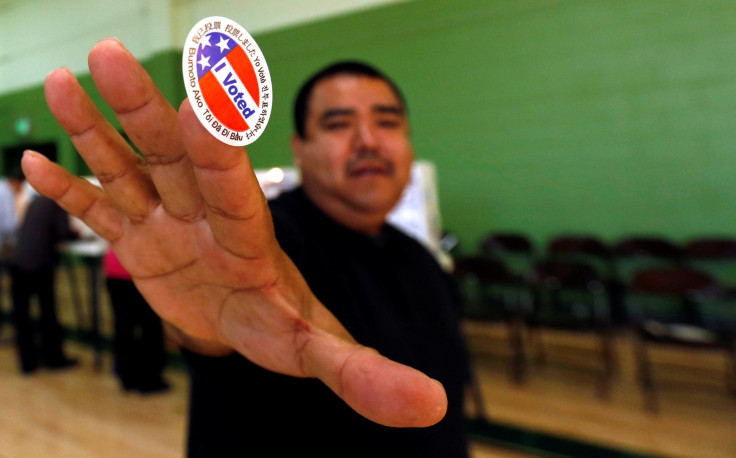 If you think you might have what it takes to influence the next election, then this contest submission might be for you.
Budding artists can officially submit their ideas for the new design of New York City's "I Voted" sticker — the sticker that's proudly worn by voters on Election Day. The New York City Campaign Finance Board opened the submissions Monday — and the competition is open to all residents within the 50 states and the District of Columbia, according to NYCCFB contest rules.
Participants can submit a design and competition form through the competition webpage until 5 p.m. EDT on April 14. Multiple entries will be permitted, and each design must bear the "I Voted" message. The design must also relate to New York City and must be sized to fit within the two-inches-in-diameter sticker space.
Read: How Democrats Can Win In 2020: Voting Rights For Black Felons Could Turn Florida Blue In Presidential Election
"Allowing New Yorkers to have a say in what their 'I Voted' stickers should look like expresses the unique pride we have for the place we call home and reflects the diversity of our amazing city," Amy Loprest, executive director of the New York City Campaign Finance Board, said in a statement via The New York Times.
Finalists will be selected around April 19, and public voting will commence April 20. Anyone will be able to log on to the finalists page on the Sticker Competition page to cast a vote; the public voting period will end at 5 p.m. EDT on May 3.
Winners will be able to see their handiwork on the stickers "on Election Day for years to come." The new sticker will make its debut in time for the city's Nov. 7 elections. Hopeful participants can check out the NYCCFB website to find submission forms and competition guidelines.
© Copyright IBTimes 2023. All rights reserved.