How Did 'Animal Kingdom' Season 2 End? Finale Recap Before Season 3 Premiere
When "Animal Kingdom" Season 3 premieres on TNT, Pope, Deran and Craig will be in for a world of heartbreak. The Season 2 finale left viewers with many questions about the fate of the Cody family.
With one honorary family member's life hanging in the balance and another one's freedom at stake, the tight-knit brood will find themselves depending on a teenager to save them from destruction.
Before tuning into the Season 3 premiere of the TNT drama, take a look back at how "Animal Kingdom" Season 2 ended.
Last time viewers saw the Codys, the family was on the verge of falling apart after Baz (Scott Speedman) managed to get Smurf (Ellen Barkin) thrown in prison for murder. Even though Baz already had a majority of Smurf's money, he refused to move to Mexico with Lucy (Carolina Guerra) until he got back everything Smurf stole from him.
From prison, Smurf still appeared to be pulling the strings as she continued to groom J (Finn Cole) to take over the family and handle all of her business on the outside.
J informed Smurf that Baz was attempting to have her power of attorney changed back over to him after she signed things over to J. However, the crafty matriarch managed to tell her lawyer to become unavailable so Baz couldn't contest the decision.
J was also warned to keep an eye on Pope (Shawn Hatosy) since he had the tendency to hurt people even when he didn't intend to. Over at Deran's (Jake Weary) bar, he told Craig (Ben Robson) he didn't mind J being left in charge because he believed Baz had the ability to turn against all of them.
Later on, during a surfing session, Craig admitted he agreed with Deran about Baz's questionable loyalty and reminded his little brother they weren't actually related to him. The two soon received a text from Baz about a family meeting.
Prior to calling the gathering, Baz learned Smurf ruined his chances of talking to a lawyer and told J a story about the time when Smurf allowed a guy she was dating to rape J's mother.
The individual in question was her inside man for a job she going to pull, and although Pope beat him up, Smurf was upset she lost out on money. Nine months later, J was born.
At the meeting, Baz announced Smurf left J power of attorney because she didn't trust them, but J made it clear that it was Baz who Smurf didn't trust and reminded Baz he was the one who put her in prison.
Baz attempted to attack J after the comment, but Deran and Craig were able to hold him back as Pope acknowledged Lena (Aamya Deva Keroles) was watching them.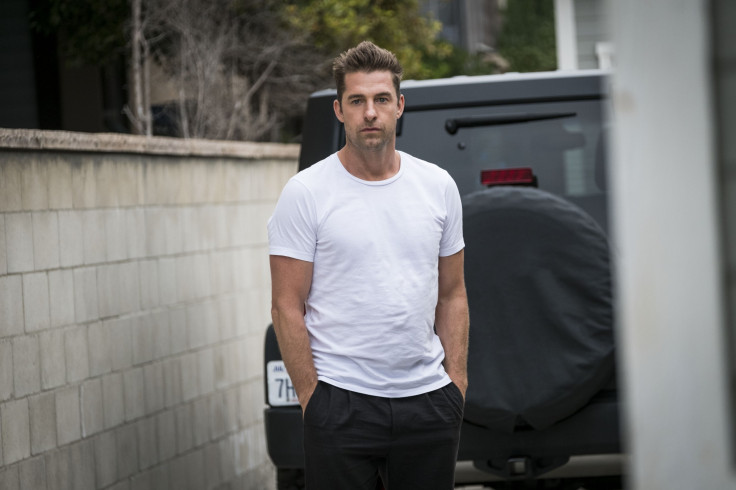 When J questioned Smurf about Baz's story, she told him Baz was a liar, who needed to come and visit her seeing as she was ready to make a deal with the authorities. Smurf previously learned she could be locked up for the next six months to a year if she refused to cooperate in a murder investigation.
When Baz finally made the visit, Smurf told him to ask Pope about Catherine (Daniella Alonso). She then told him that Pope will always love Smurf more than he loves his brother, making Baz realize Pope killed Catherine.
Smurf then informed Pope that Baz was aware of the truth and was coming for him. He quickly got his affairs in order by securing Lena's financial future and making sure Deran would take care of the little girl should anything happen to him.
He then headed home and waited for Baz to execute him. When Baz arrived, he forgave Pope because he knew Smurf was the one who made him kill Catherine. Baz then promised to always love and take care of Pope because they are brothers.
Back at Baz's place, Lucy (Carolina Guerra) told him they needed to leave Smurf in the past and start a new life together in Mexico. When the two got into the car to go pick Lena up and begin their journey, Baz was shot several times by a masked assailant.
Although he tried to go after the individual, he eventually collapsed and Lucy ran away telling Baz she couldn't stay as sirens rang in the background.
Moments later, Lucy arrived at the house where Baz had been storing all of Smurf's money and began to pack up the cash with the assistance of her brother Marco (Joseph Julian Soria).
"Animal Kingdom" Season 3 premieres Tuesday at 9 p.m. EDT on TNT.
© Copyright IBTimes 2023. All rights reserved.