How Does Ivanka Trump Stay Thin? First Daughter Works Out Early, Eats Lean Proteins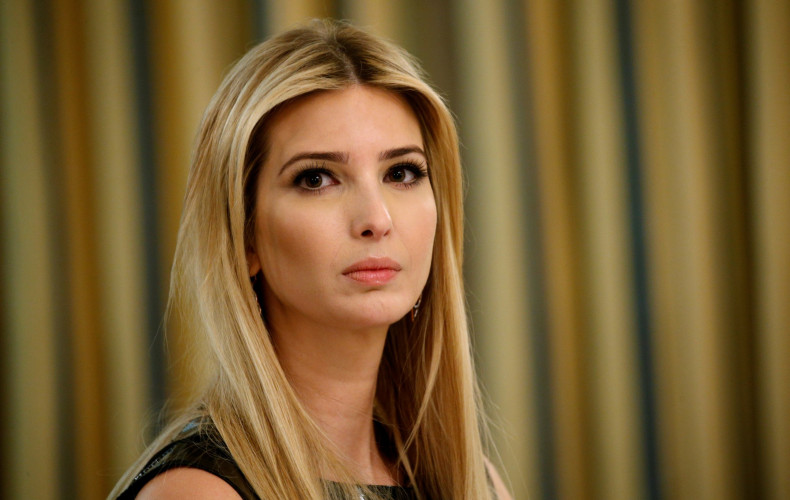 Ivanka Trump can cut a figure in any number of designer sheath dresses. The 5-foot-11 beauty used to model in her teens, after all.
Yet, while the first daughter is obviously blessed with genetics—her mother Ivana was a model— Trump spoke to countless outlets about the importance of keeping up a healthy lifestyle.
Apparently, the mom of three was big on carbs like pasta and pizza. But she told Shape that after she became pregnant with her first child, Arabella, she strove to stick to a healthy diet. To lose the initial baby weight she went to spin classes and stuck to a diet rich in lean protein and ate salads and veggie soups.
Read: Will Ivanka Trump Work In White House?
The mother sets her alarm bright and early to get a daily workout in before the kids wake up for school. "The time before my children get up is my time to get ready for the day. The earlier I wake up, the more I can do," Trump told My Morning Routine in 2015. "I get up at 5:30 a.m. and meditate or work out – or both."
In the past, Ivanka said she worked out with a trainer who put together a specialized workout routine for her. If she travels, she'll hit the gym solo.
Trump posted some of her workout routines on her official Instagram account. Mostly, Trump strives to set a healthy example for her family. She will cook for the family, especially over the weekends, and will even run with husband Jared Kushner, People reported in August.
The one dieting fad the businesswoman said she won't try again is juicing. "For the eight hours that I lasted, I felt like I was on the brink of starvation," Trump told Shape of the brief dieting stint.
© Copyright IBTimes 2022. All rights reserved.