How To Find Independent Bookstores Near You
Independent bookstores have become a haven during the COVID-19 pandemic. Parents want anything that can keep their kids from looking at a screen, and the indie shops are helping foster a sense of community amidst social distancing. So how can customers find their nearest independent bookstore?
There are a few easy methods that'll help track down hidden gems in any community. Indie Bound works with booksellers nationwide, and they have a locator tool that's useful. Readers just have to enter their location on the Indie Bookstore Finder page.
Another site called Bookshop has a similar locator feature. They're newer, meaning they might not have as many listings. However, their mission is to support local bookstores, so an online purchase made there can help support the indie shop of the customer's choice.
Many bookstores are registered with the American Booksellers Association, so entering a ZIP code in their directory can also point buyers in the right direction.
If neither IndieBound, Bookshop, the ABA or even a Goggle search for "independent bookstores near me" turn up anything, then there might not be a small bookstore nearby. However, readers can still support independent shops (and not Amazon) by buying from indie sellers willing to ship orders.
Both Powell's in Portland and The Strand in New York City are independently owned and have up-and-running online storefronts that mail out orders. Alternatively, search for a small shop doing online orders in the nearest major city to try to keep your purchase somewhat local.
Bookworms will want to track down their indie booksellers before Saturday, Aug. 29, which is National Independent Bookstore Day, a celebration in which more than 630 stores across the U.S. plan to participate.
Samantha Schoech is the Independent Bookstore Day program director, and she says that the stores have become "essential businesses" during the pandemic.
"We've seen a real surge of support for independent bookstores lately," Shoech told the Boston Globe. "Some stores have seen huge increases in online shopping; and now that they are allowed to welcome customers again, parents are bringing in their kids. Bookstores have become essential businesses.
"It's still a very difficult time for any kind of independently-owned local business, but it's been encouraging to see the support on the part of the public during this time."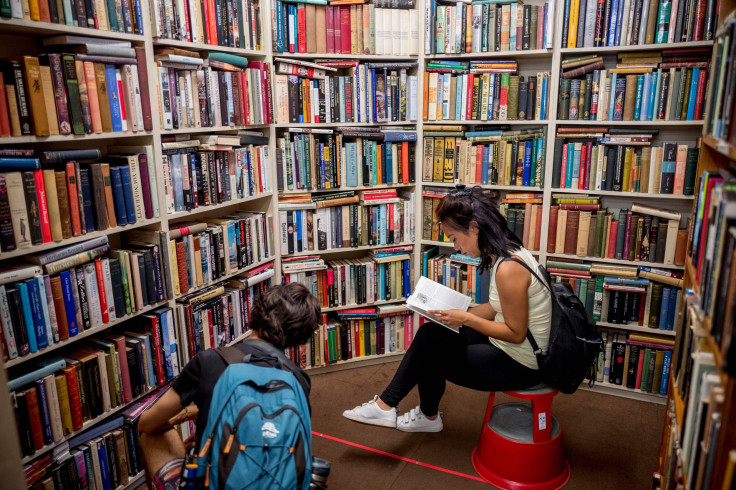 © Copyright IBTimes 2023. All rights reserved.