How Floyd Mayweather Spends His Money: A Look At The Fighter's Life In Numbers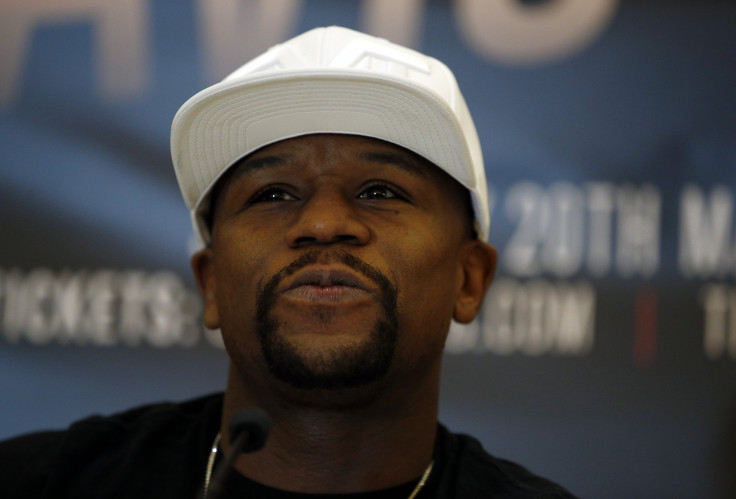 It's no secret that Floyd Mayweather enjoys opening his wallet to make big purchases. One glimpse at the professional boxer's Instagram account and you will find a parade of images of lavish trips, private jets and stacks of cash.
The legendary welterweight has accumulated huge career earnings of $700 million and has a net worth of about $350 million. Mayweather retired in September 2015 though he's recently claimed he's coming out of retirement to potentially fight UFC star Conor McGregor.
Since defeating Andre Berto in his 49th and final fight, the 40-year-old appears to have increased his spending habits and made no secret of how much he enjoys dropping money and letting the world know about it.
"I've made smart investments, sorry for those who thought that I couldn't read, write, or count. Y'all call them watches, I call them time pieces. Y'all call them boats, I call them yachts. Y'all call them houses, I call them mansions. Y'all charter jets and we own jets," Mayweather once posted on social media.
READ: Floyd Mayweather vs. Conor McGregor: How Much Money Would The Fighters Make?
Among his major purchases, Mayweather has dropped $1.1 million on a Hubolt Black Caviar Bang Watch in December 2015 and there were reports he owns as much as $15 million in jewelry.
In October 2016, he showcased five cars that had a net value of over $12 million.
Mayweather also doesn't mind placing a hefty wager. He allegedly bet $10 million on Super Bowl XLVIII. The Las Vegas resident paid $7.7 million in cash for a 5,200-square-foot mansion in Miami in June 2016. He can fly from South Florida to his 20,000-square-foot Las Vegas mansion on the private jet he bought for $37 million.
© Copyright IBTimes 2022. All rights reserved.
FOLLOW MORE IBT NEWS ON THE BELOW CHANNELS