How To Get Tickets To Lynyrd Skynyrd's US Run Of Their Farewell Tour
Lynyrd Skynyrd is adding more dates in the U.S. for their Last of the Street Survivors Farewell Tour.
After starting their tour in 2018, the rock band is prepping for more performances in 2020 when they go on the road starting March 7, according to Rolling Stone. They will kick off with a show at the Martin Luther King Jr. Arena in Savannah, Georgia. The tour continues through Florida, California, Nevada, Pennsylvania, Kentucky, and more before wrapping things up on July 31 at The Amphitheater in Indianapolis, Indiana.
Tickets for most of the Farewell concerts in the states go on sale this Friday, Dec. 6, via Live Nation. The remaining tickets will go on sale on Dec. 13. The band also shared the news on its website.
These new dates come after the announcement of their Lynyrd Skynyrd & Frynds Simple Man Jam: A Family Reunion days-long festival in August at the Shingle Creek Resort in Orlando, Florida. It will feature the band playing two sets, hosting a Q&A, and performances from other artists.
The band has already made over 100 stops as part of their career-ending tour. Artists like Kid Rock, Cheap Trick, Blackfoot, and Status Quo have joined their farewell tour throughout it's run. The upcoming year of their farewell tour will feature guests Travis Tritt and the Eli Young Band.
Last month, Lynyrd Skynyrd released the concert album "Lynyrd Skynyrd: Last of the Street Survivors Farewell Tour Lyve!," which recorded their performance in their hometown of Jacksonville, Florida, last year. Known for their hits such as "Sweet Home Alabama" and "Free Bird," Lynyrd Skynyrd has sold 28 million albums since its debut in 1973. Their last studio album, "Last of a Dyin' Breed," was released in 2012.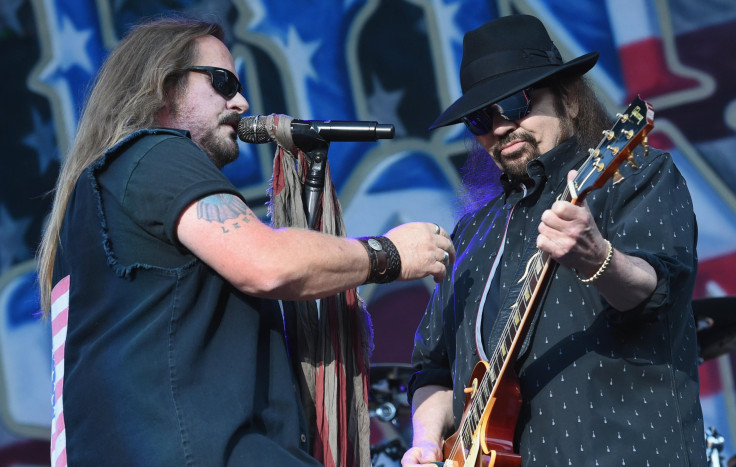 © Copyright IBTimes 2023. All rights reserved.