How 'GLOW' Star Alison Brie Recovers After Intense Wrestling Training
Alison Brie's life changed once she started training for Netflix's "GLOW." The actress revealed to International Business Times that working on the wrestling dramedy transformed her whole outlook on fitness, and she now keeps up with training during hiatus as well. That means she has also had to adapt her recovery routine.
"The cool thing about working on 'GLOW' has been sort of allowing it to change my whole life and the way that I work out," Brie told IBT. "And when we started in Season 1, I began doing really heavy strength training with my trainer Jason Walsh, in addition to our wrestling training for the show. So that is something that I keep up now year-round, even when we're not shooting.
"I've become pretty addicted to it. And I feel like it's just a new way to think about my body as an actress rather than trying to be skinny and tiny. It's much more strength driven, trying to be strong and powerful and healthy. And more than anything, health starts from the inside out. So when I'm working hard with Jason, it's that we also talk a lot about foods that I'm eating and things like that, and adding CBD oil to the routine in this way I think has been really helpful."
That's why Brie has partnered with Manitoba Harvest to promote their new line of Broad Spectrum Hemp Extract CBD products.
"I'm big into CBD products mostly for muscle recovery and muscle soreness," she explained. "Their oil spray is a good one for me, and also the tincture. It's nice to put a droplet into my tea or straight into the mouth to help with my muscle soreness from all of our wrestling that we're doing on 'GLOW.'"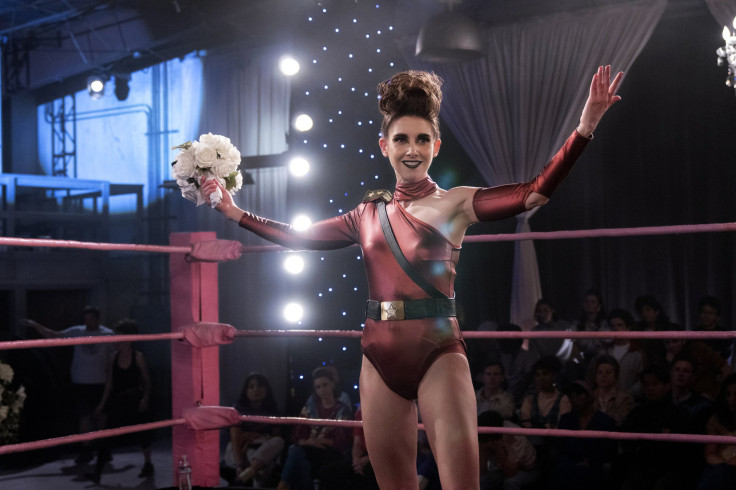 About three weeks before shooting starts, the "GLOW" cast reunites for training. They learn wrestling moves and fight choreography for three hours a day, five days a week. Even though it's a tough workout, Brie says that "GLOW" training has gotten a little easier over the years as she has become a more adept wrestler.
"They've gotten easier, but also they've progressed. So by Season 3, we still start out with at least three weeks of training before we start shooting the season. But now we have incredible muscle memory where we've had three seasons, or at least two full years of learning all these moves," she explained to IBT. "And by Season 3, it all just came back to us so quickly. But then the next step after that is them saying, 'Oh, well you guys know all these moves so well, let's learn some new moves. Let's learn some bigger moves.' It seems like we can spend less time practicing before we have to shoot this stuff. So it becomes a whole new challenge."
The challenges aren't just physical. This season, Brie is pulling double duty as she makes her directorial debut on the show. She says CBD provides mental relief too.
"It was so fun and exciting, but also a new level of stress unlike ones I've experienced before….The more I get into that side of working, and I'm working on something right now that I've written and produced, it's like your mind is just going, going, going, going," she explained. "It becomes difficult to get a good night's sleep or hone in and be super productive on the things you want to think about. So I find that CBD oil can be just a very useful tool for that. For that calm and focus. Whether it's to help you go to sleep or just calm and focus to work throughout the day."
"GLOW" Season 3 premieres Friday, Aug. 9 on Netflix. Manitoba Harvest Broad Spectrum Hemp Extract CBD is available now via their website.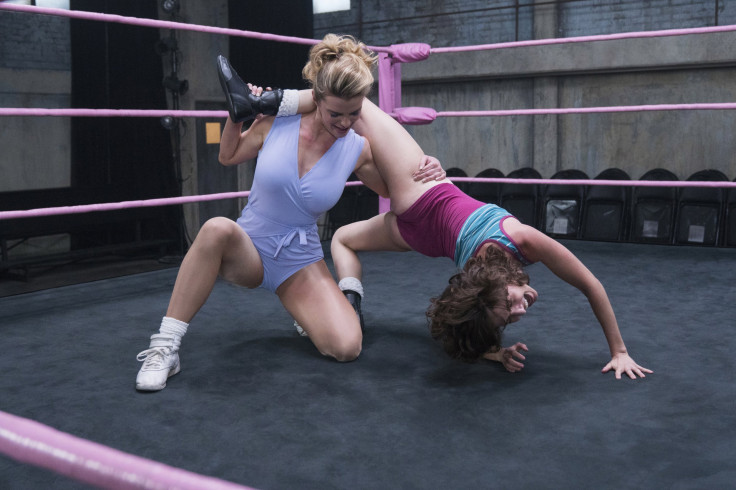 © Copyright IBTimes 2022. All rights reserved.
FOLLOW MORE IBT NEWS ON THE BELOW CHANNELS