How To Help Ohio State University Victims: Donate Blood To Injured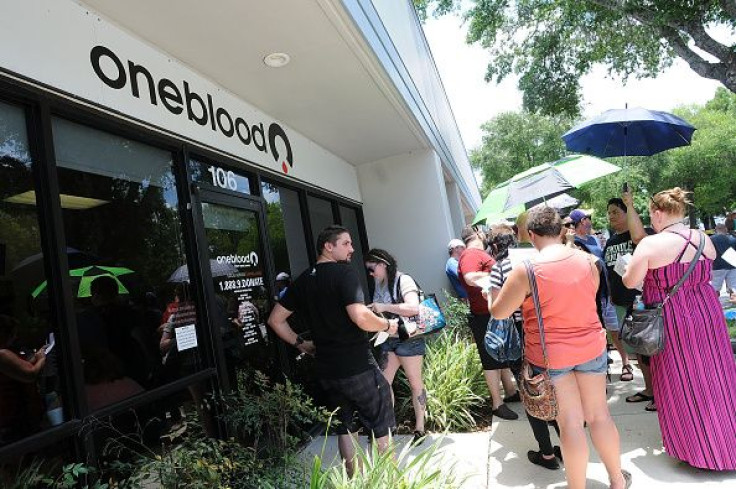 UPDATED: Nov. 29, 2016, 11:19 a.m. EST — This story has been clarified to reflect there was an active shooter lockdown at Ohio State University Monday. An earlier version referred to a reported shooter opening fire on campus.
Orginial story:
At least seven people were injured when a stabbing occured on campus at Ohio State University Monday. Those who want to help the victims can donate blood.
One of the best ways to donate blood is to go to a local blood center or the Red Cross. Before blood is given, there are some steps a person must follow. Check them out below:
Drink plenty of water beforehand.
The person who is donated should be well rested.
Eat foods that are rich in iron three hours before blood is donated. Some examples are red meat, seafood, beans, dark-leafy green and iron-fortified breads and cereals.
Do not drink or smoke cigarettes before blood is donated.
Brings proper identification.
Even though a person might want to help donate blood, there are some disqualifying factors:
A person must weigh at least 110 pounds.
A person must be in good health.
A donator must be at least 16 years old.
Blood can only be donated every 56 days.
Blood cannot be donated by a personal who had dental work in the past 24 hours.
The condition of the people who were attacked in the OSU shooting was unknown early Monday. The type of injuries they sustained was not known, either. People in the area were urged to take shelter and avoid the OSU campus.
OSU Emergency Management tweeted an urgent message Monday just before 10 a.m.: "Buckeye Alert: Active Shooter on campus. Run Hide Fight. Watts Hall. 19th and College." The post was liked thousands of times within minutes.
The shots were heard by some of the students. "We heard a lot of sirens. I was in class and everyone got a text message at the same time for the emergency alert," OSU senior Anthony Falzarano, 22, told CNN. "Someone said they heard popping right before we got the alert, but I didn't hear it. We are in a shelter-in-place right now in the building next door."
The name of the alleged shooter has not been released.
This is a developing story.
© Copyright IBTimes 2023. All rights reserved.