'How I Met Your Dad' Rumors: 'How I Met Your Mother' Spinoff Pilot Ordered; Creators Tweet Clues About New 'Father' Show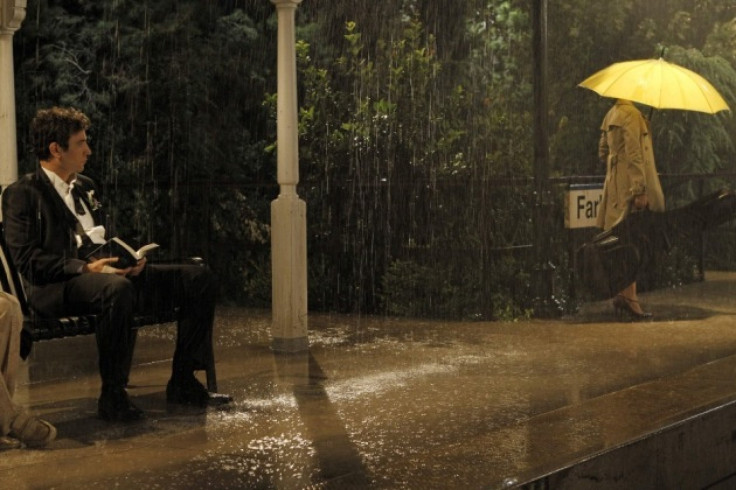 Legen – wait for it – dary news for "How I Met Your Mother fans! After much talk and speculation, a spinoff of the beloved CBS sitcom IS in the works.
TV Guide is reporting that the network has given a "pilot commitment order" for "How I Met Your Dad," a spinoff of "How I Met Your Mother." Fans speculated that the series would follow Cristin Milioti's "Mother" character on her journey to meet Ted. However, as we previously reported, the new "Father" show will be a brand new story with brand new characters.
According to TV Line, "How I Met Your Dad" is a "kindred spirit" of the original CBS series, with the difference being that the new show will tell the "story of a relationship from a female point of view." And while the only other confirmed news about "Dad" is that the pilot is being shot as a standalone, the "How I Met Your Mother" creators have taken to Twitter to share some clues.
So, what did Carter Bays, Craig Thomas and Emily Spivey reveal? We're breaking it down for you below:
"How I Met Your Father"
Early reports had the spinoff series titled "How I Met Your Father." But Carter Bays wanted to make it clear that the series is called "How I Met Your Dad."
"Oh and it's #HIMYD and not #HIMYF," Bays tweeted. "I don't want it to get confusing when the news breaks about our other pilot, 'Hey I Made You Fart.'"
Goodbye MacLarens!
New characters, new bar. Carter Bays and Craig Thomas tweeted that "How I Met Your Dad" ("HIMYD" for short) won't be set in MacLaren's, the choice pub for Barney and gang. "New bar for a new show," Bays teased.
The Pineapple
For "How I Met Your Mother" fans wondering why they decided to do a spinoff series, Thomas explained that it's "lots of reasons" … "but mainly so we can finally answer where the pineapple came from." Viewers shouldn't get too excited about the pineapple answer just yet. Thomas then added, "Kidding, it's a whole new show."
(For fans unfamiliar with "the pineapple," Craig Thomas is referring to season 1 episode 10, "The Pineapple Incident." In the episode Ted wakes up from a night of drinking with a pineapple on his nightstand, a girl he doesn't remember in his bed and a burnt coat. He manages to piece his night together by the end of the episode, but never figured out where the pineapple came from.)
Character Crossovers
New characters for "HIMYD" will not be making a cameo in the ninth and final season of "How I Met Your Mother." Despite previous speculation, Bays revealed the characters won't be introduced during the mother show. However, he did explain that the spinoff will "feature lots of surprise crossover cameos, but it will be characters from Newhart."
All in all, Bays, Thomas and Spivey are ready for the opportunity to keep the laughs flowing. "Thanks for the excitement about "How I Met Your Dad,' folks!" Thomas posted. "We didn't want to tweet about it till it was official! #HIMYD."
"Our hope is that #HIMYD becomes its own magical donerful weird thing, and the two shows stand on their own side by side," Bays added on Twitter.
"For realz honored to work with these dudes," Spivey continued. "A fan for so long. They are m'spirit animals. Syuper excited!!!!"
Are you excited about the "How I Met Your Mother" spinoff? Will you be tuning in to watch "How I Met Your Dad"? Let us know your thoughts in the comments section.
© Copyright IBTimes 2023. All rights reserved.