How Kandi Tried To Help Porsha During 'Real Housewives Of Atlanta' Season 12
Despite their history as enemies, "Real Housewives of Atlanta" star Kandi Burruss wanted nothing more than to help Porsha Williams after she learned her fiancé Dennis McKinley cheated on her while she was pregnant with their child.
The latest episodes of "RHOA" Season 12 has featured the aftermath of the couple's break up and how it has affected Porsha's life. So far, viewers have seen Porsha struggle to enjoy life as a new mom because of Dennis' betrayal.
During an interview with Entertainment Tonight, Kandi revealed she realized Porsha was allowing the break up to destroy her spirit. "I really wanted her to focus more on her and getting her groove back," she explained.
"She just wasn't being her normal self, so she really wasn't getting made up. I had seen her [and] she didn't have on heels, she didn't have her makeup on. I was like, who are you? That wasn't the girl I know!"
Last year, Porsha and Kandi were at odds after Kandi told Porsha about various rumors she heard about Dennis. At the time, Porsha accused Kandi of trying to cause drama in her relationship.
"She obviously did not take it very well from me last season and, you know, I just said, I don't want us to continue to have drama. Like, that was starting to annoy me, that she and I just became the drama every year, all of sudden, you know, in the last few years prior to now," Kandi shared.
Although Kandi and Porsha have had their fair share of issues, the singer claimed the new mom's drastic change following the break up couldn't be ignored. "The Porsha that I know is normally, you know, glam and heels and all of that," the singer continued.
"And so, my whole point to her was, do not let whatever is happening in the relationship get you down, because the bottom line is, you are a mother now, you may or may not be doing this journey as a single mom, who knows? But you still got to pull it together and get your groove back! Get your groove back! Keep your career on point."
"Real Housewives of Atlanta" Season 12 airs Sundays at 8 p.m. EST on Bravo.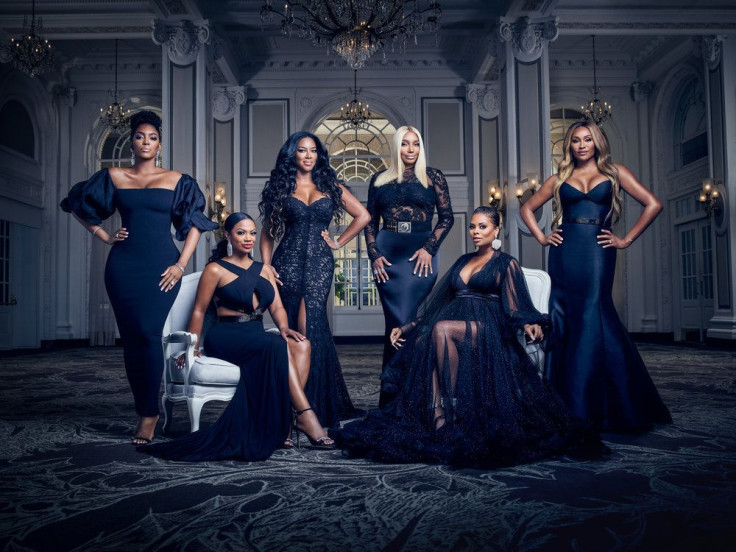 © Copyright IBTimes 2023. All rights reserved.