'Real Housewives Of Atlanta' Star Kandi Confronted Kenya Amid Salary Feud With Nene
After Kenya Moore claimed "Real Housewives of Atlanta" star Kandi Burruss was the highest-paid cast member amid her feud with Nene Leakes, the singer made it clear that she had no intention of getting in the middle of her co-stars' feud.
Although there have been reports that Nene earns the highest salary on the Bravo series, Kenya told talk show host Wendy Williams that Kandi was the "top biller" on the show." While Kandi hasn't confirmed Kenya's statement, she revealed she confronted the former beauty.
During an interview with Entertainment Tonight, Kandi revealed she thought Kenya was wrong for publicly discussing her salary. "Oh gosh, I don't think it's appropriate for you to talk about what you're getting paid," she told the outlet.
"I'm not going to confirm neither here nor there. What I will say is, I've seen what the blogs said for years, and they've never had my salary right, OK?"
Kandi went on to admit that she was surprised Kenya tried to use her in her feud with Nene. "I was like, 'Girl! What?!' and she's just, like, 'Well…' She thought it was funny," the "Don't Think I'm Not" singer revealed.
"She was like, 'Well, I just need to let 'em know!' I was like, 'Hey, man, I'm staying out of that,'" Kandi added.
The "RHOA" star claimed that despite all of the speculation about her salary, she has no intention of ever revealing the truth. "When I see those reports that will come out about how much each person makes on the show, I'm like, 'Who's giving them this information?'" she questioned.
"Like, who's really sending it in to say, 'Oh, this person makes…' I know I'm not telling anybody how much I make! Bravo has treated me well, as well as they treat everybody well on this show," she said.
Kandi believes the best way to handle salary gossip is to simply ignore it and worry about herself rather than her cast members. "They take care of us, and I'm happy with what they pay me, and I'm leaving it at that. I do not care about what everybody else gets paid, so then I don't want them to care what I get paid," she said.
"Real Housewives of Atlanta" Season 12 airs Sundays at 8 p.m. EST on Bravo.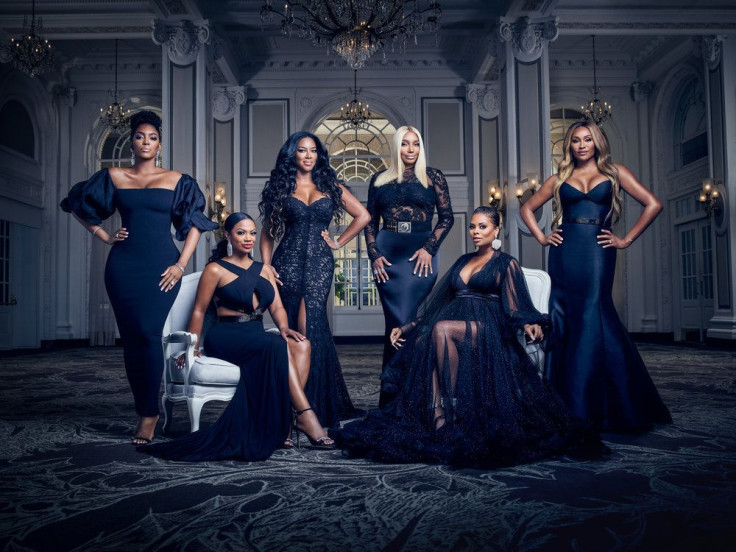 © Copyright IBTimes 2023. All rights reserved.