How Long COVID Could Cost Americans $3.7 Trillion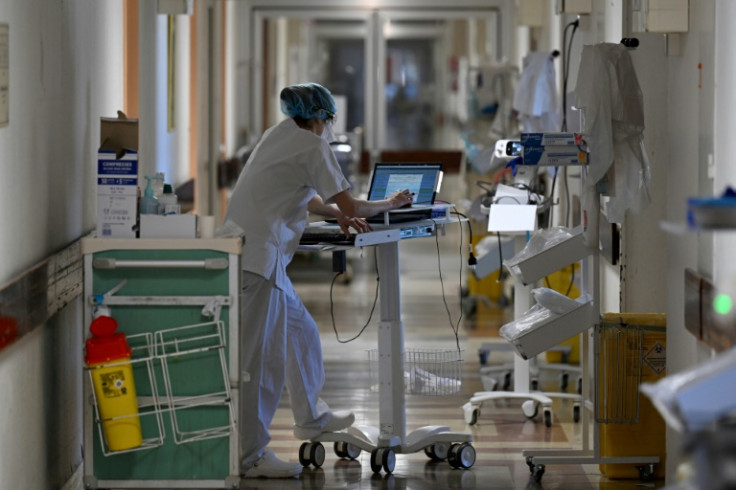 An increase in Long COVID cases has the potential to be the next large-scale public health emergency in the United States.
According to new expert estimates, reports of people experiencing long-term COVID-19 symptoms are on the rise, and it could have a $3.7 trillion impact on the U.S. economy as a result, CNBC reports. David Cutler, a Harvard University economist, estimated the negative effect on the economy, which is about 17% of the country's pre-pandemic economic output.
In a July report, Cutler wrote that the cost of Long COVID rivals in aggregate the cost of the Great Recession, and stated it was a conservative estimate, because the virus is ever-changing, and the number of cases is expected to continue increasing. His report also stated that the major economic costs of Long COVID are the reduced quality of life, loss of wages, and increased medical spending, with the increased spending alone accounting for $528 billion of the total.
Long COVID is when people who have been infected by the virus experience symptoms for weeks and months after initial recovery. Some experience the symptoms on a permanent basis, and they can be worse than the virus itself, with sufferers experiencing intense brain fog, loss of smell and taste, or other life-altering conditions. The World Health Organization has also warned that any person who has been infected with COVID, regardless of variant or demographics, can suffer from lingering effects.
The U.S. Department of Health and Human Services released a report on Nov. 21 that found between 5-20% of people who contract COVID will experience the conditions, and around one million Americans are out of work at any given time due to it.
As the country enters cold and flu season, COVID cases are now back on the rise, and according to Reuters, new data from the U.S. Department of Veterans Affairs found that second-time or repeat COVID infections see double the increased risk of death and three times the increased risk of hospitalization and Long COVID conditions.
"Long COVID will be round long after the pandemic subsides, impacting our communities, our health care system, our economy, and the well-being of future generations," the HHS report states.
The HHS and CDC still recommend getting COVID vaccinations and booster shots, wearing a mask when in public and staying home and testing for COVID if feeling sick.
© Copyright IBTimes 2023. All rights reserved.