How To Make Stuffing For Thanksgiving 2015: 5 Easy Steps, Recipe And Tips To Cook Classic Side Dish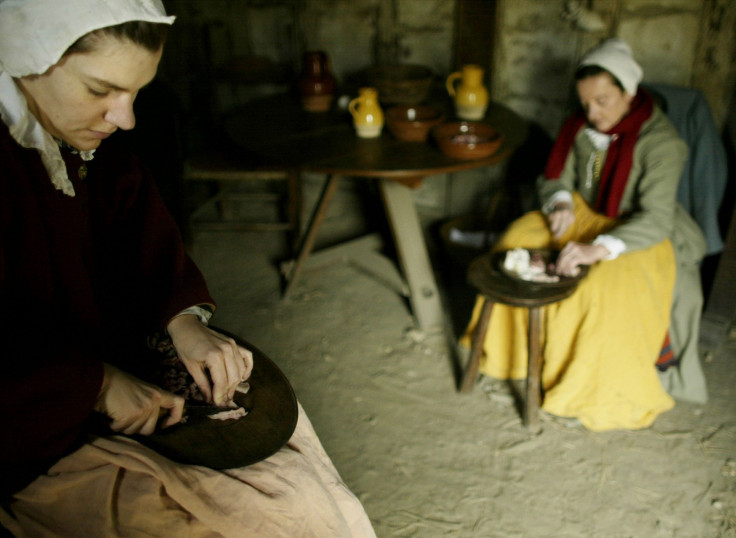 The side dishes at Thanksgiving dinners are just as important as the turkey for many people, and stuffing is arguably the most important. To make sure this year's stuffing comes out better than ever, follow five easy steps, courtesy of Food Network and Fine Cooking.
Ingredients:
--1 stick of salted butter
--2 cups of diced onions
--2 cups diced celery
--3 cups turkey, chicken broth or water
--2 eggs
-- 16 cups of stale white bread, cubed
Directions:
1.Melt butter in large skillet over medium heat. Add the onions and celery and cook for five minutes, or until the onions become translucent. Add the salt and pepper. Then add the broth or water and bring to a simmer.
2. Beat the eggs in a large bowl and add the cubed white bread.
3. Remove the vegetable-broth mixture from the heat and add it to the bowl with the white bread and eggs.
4. Place the mixture into a greased baking dish. Cover it will a lid (if it has one) or aluminum foil. Bake in the oven for 30 minutes at 375 degrees Fahrenheit.
5. After the 30 minutes is up, either remove the lid and bake for another 30 minutes, or place inside the turkey to finish baking.
Helpful Tips:
1. Herbs like thyme, rosemary or parsley can be added to the mixture for a deeper depth of flavor.
2. Stale bread is the key to stuffing. If it isn't died out, the stuffing can become soggy. To avoid this, uncover the cubed bread the night before. For extra crispiness, spread them on a baking sheet and cook them for about 15 minutes at 275 degrees Fahrenheit.
3. Don't stuff the bird until you're ready to roast it.
4. Pack the stuffing inside the turkey loosely so it has room to absorb the bird's juices and expand. If it's inside the bird too tightly it won't cook.
5. The stuffing can be made up to two days before it's needed. Store it in the refrigerator.
Follow me on Twitter @mariamzzarella
© Copyright IBTimes 2023. All rights reserved.