How Many Immigration Border Officers Are There? Trump To Increase ICE Enforcement Agents By 80%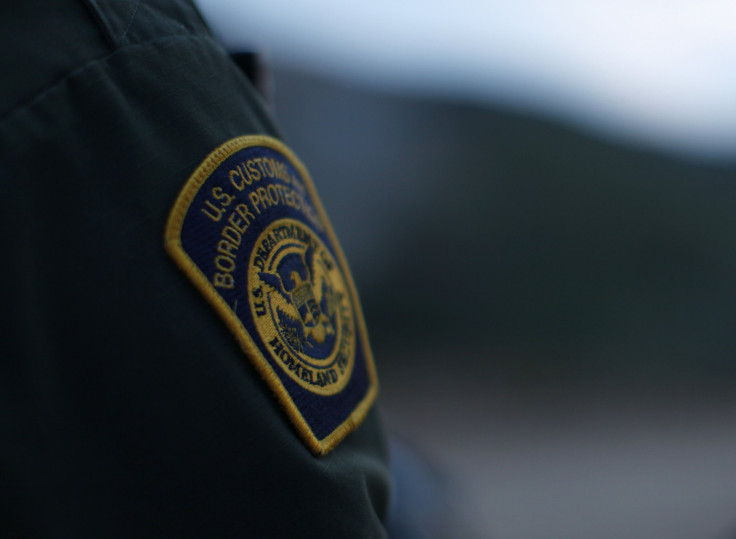 The Department of Homeland Security (DHS) was expanding border enforcement efforts as part of the crackdown by President Donald Trump's administration on illegal immigration. DHS released two memos Tuesday that put those efforts into motion and provided specific details about the department's plans, which include expanding the size of Immigration and Customs Enforcement (ICE) by 50 percent and increasing the amount of ICE agents and officers by more than 80 percent.
"I have directed ICE to hire 10,000 officers and agents expeditiously, subject to available resources," DHS secretary John Kelley wrote in a memo sent to DHS officials on Monday.
The Department of Homeland Security's 2016 fiscal year budget shows that ICE employed 5,800 Enforcement and Removal Operations (ERO) deportation and immigration enforcement agents in 2016. These officers operate by "identifying and apprehending removable aliens, detaining these individuals when necessary, and removing them from the United States," the DHS budget said.
ICE also employs 6,200 Homeland Security Investigations (HSI) criminal investigators, for a total of nearly 12,000 total agents. HSI investigators "conduct transnational criminal investigations" and "bring to justice those seeking to exploit our customs and immigration laws worldwide," DHS said.
In total, ICE employs 20,000 people, and has a budget of $6.2 billion, with $5.8 billion of that funding going to salaries and expenses.
But ICE is just one part of the law enforcement apparatus responsible for protecting U.S. borders. The U.S. Border Patrol, which is also part of DHS, had 19,828 agents in fiscal year 2016, with 17,026 of those agents patrolling the southern border. The number of border patrol agents doubled between 2004 and 2011, and has remained steady since.
President Donald Trump has made the deportation of unauthorized immigrants and securing the southern border a major goal of his presidency. Shortly after winning last fall's election, Trump said he would immediately deport two to three million undocumented immigrants. Since taking office, the Trump has issued three executive orders concerned with border security and illegal immigration.
ICE was formed in 2003 as part of a major reorganization of U.S. defense and security agencies after the attacks of Sept. 11, 2001. The Homeland Security Act of 2002 created the Department of Homeland Security and combined several agencies and functions to create ICE.
© Copyright IBTimes 2023. All rights reserved.