How Many People Are In The Labor Force? Unemployment Rate Falls To 9-Year Low, But Participation Stays Down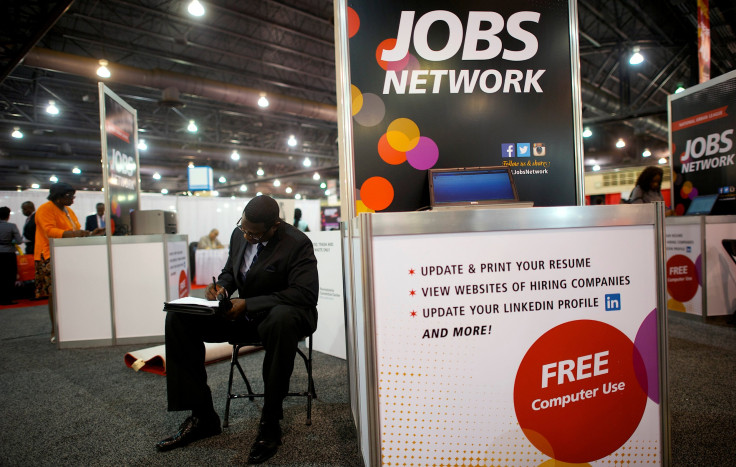 The unemployment rate hit 4.6 percent in November, its lowest level since August 2007, according to monthly data released Friday by the Bureau of Labor Statistics, but that figure only tells part of the story.
The labor force participation rate, defined as those with jobs or actively seeking jobs within the past four weeks, fell 0.1 percent over the same period, to 62.7 percent, solidifying a steady decline since the start of the Great Recession in 2008 to levels not seen since the late 1970s.
Although Republicans in Congress, such as Sen. Ted Cruz of Texas and Rep. Dave Brat of Virginia, like to point to the weak recovery under President Barack Obama as a central reason, economists have an array of theories for the participation rate's stubborn decline.
One of possible reason is changing demographics. Senior Brookings Institution fellow Gary Burtless told Politifact that at least half of the drop, from pre-recession levels of around 66 percent to under 63 percent today, can be attributed to retiring baby boomers. And millennials are also to blame, Burtless told the fact-checking site, as young people have been staying in college longer and entering the workforce later.
In a September speech at Howard University, Federal Reserve Vice Chairman Stanley Fischer also estimated that America's aging population is predominantly behind the downward trend, and noted a specific demographic that's faring the worst in terms of labor participation: working-age men without a high school diploma.
Men have actually been the main contributors to the declining labor force population, with a drop of nearly five percentage points, or 6.4 percent, since the Great Recession, compared to women's decrease of less than three percentage points, or just over 4.5 percent. The male labor force participation rate has been falling since collection of such data began in the 1950s, to less than 70 percent from nearly 90 percent, while women's participation has declined only slightly after gradually rising to nearly 60 percent from around 30 percent over the same period.
The reason for this, according to Fischer, may be the growth of globalization and information technology, which give highly skilled workers a boost but leaves behind uneducated and predominantly male blue-collar laborers—a key voting bloc for President-elect Donald Trump.
© Copyright IBTimes 2023. All rights reserved.