How Much Do '90 Day Fiancé' Couples Get Paid? Their Salary Revealed
While fans may think the "90 Day Fiancé" cast is being paid hundreds of thousands of dollars per episode, it turns out the stars' salaries are nowhere close to those high expectations.
News of the TLC stars' low salaries was revealed after cast member Danielle Jbali created a GoFundMe page, and fellow star Nicole Nafziger began charging fans who wanted to view her videos.
A source reportedly told RadarOnline the "90 Day Fiancé" cast typically makes no more than $1,500 per episode. "'Before the 90 Days' makes $500 to $1,000 per episode," the insider revealed.
"'90 Day Fiancé' pays their cast members $1,000 to $1,500 per episode," the source added.
While those who appear on "90 Day Fiancé: Happily Ever After?" stand to pull in more money per episode, the source revealed their salary "doesn't go up much more."
While friends and family who have made appearances on the show have pulled in $250 per episode, the actual stars of the show have found themselves in financial trouble that can't be solved with their TLC paychecks.
The insider also noted that couples who appear on the show only receive one paycheck. Since the K-1 Visa doesn't allow the foreigner to work in the country where their significant other lives, they cannot be given a salary for their time on camera.
"They can't even get paid because they have to wait for a work permit. It's, of course, different if filming takes place in their county," the insider explained.
Season 6 star Jonathan Rivera was reportedly ordered to pay a $26,196.30 federal tax lien in September that remains active.
Although the network has yet to comment on the salary reports, fans can still catch the cast of "90 Day Fiancé" Season 6 on Sundays at 8 p.m. EST on TLC.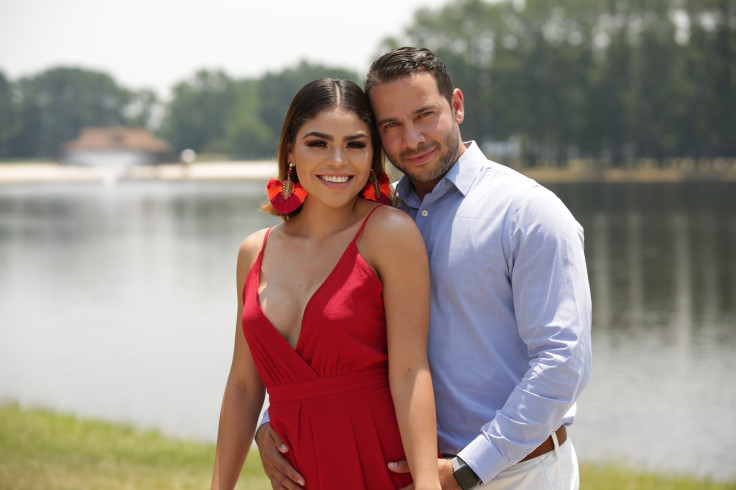 © Copyright IBTimes 2023. All rights reserved.