Why '90 Day Fiancé' Cast Member Larissa Left Kids To Marry Colt
"90 Day Fiancé" Season 6 cast member Larissa Dos Santos Lima can't seem to avoid the spotlight since appearing on the TLC series. Following her domestic battery arrest last weekend, the star has now confirmed she is the mother of two children.
While there are several cast members who have kids on the show, Larissa has never mentioned her kids since the season premiere. However, after her ex revealed the truth, the star explained why she didn't share her past with viewers.
The drama started on Monday when a woman named Maria Kamke messaged blogger John Yates and accused Larissa of abandoning her children. Maria claimed she was a friend of Marcos Hack, the father of Larissa's son Arry.
After Marcos confirmed his friend's story, Larissa revealed she had a relationship and son with Marcos, as well as a daughter from a different relationship. "Yes, I had a relationship before with Marcos Hack, we lived for 2 years together," Larissa told In Touch.
"When our son was a baby, I found out that Marcos was a crossdresser and bisexual, he was cheating on me with many other men. He broke my heart in many pieces back there, I got really depressed. I found myself unable to take care of our son and his sister adopted him."
Larissa explained she opted out of sharing details about her children in order to remain true to the series. "I was not talking about my kids because the show is '90 Day Fiancé,' it is not about my past or my children. I ask people to respect their privacy and I won't talk about them ever again."
While it is unclear how she plans on discussing her past, on Wednesday, Larissa shared a post on her private Instagram account encouraging fans to continue watching the show. "Hello, there are certain topics I don't discuss, you'll have to keep watching "90 Day Fiancé" to see more. They will show everything about my life; Photos videos and family. Thank you for all love and support," she wrote.
"90 Day Fiancé" Season 6 airs Sundays at 8 p.m. EST on TLC.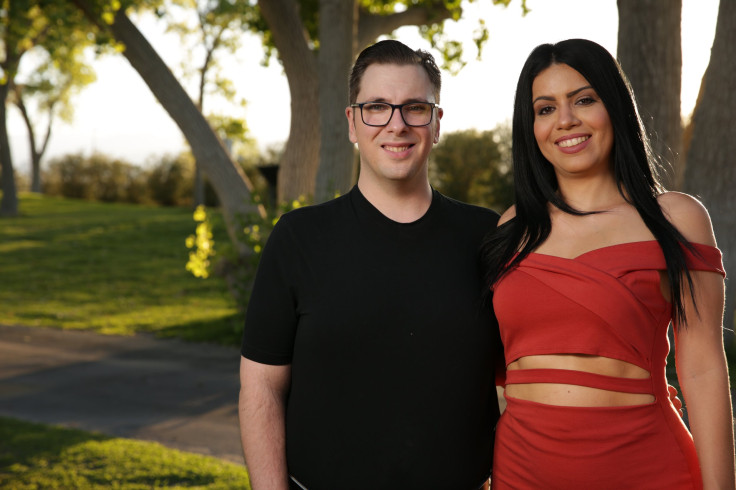 © Copyright IBTimes 2023. All rights reserved.