How Much Was James Earl Jones Paid For Voicing Darth Vader? Actor Reveals Details
James Earl Jones, who lent his voice to the iconic villain Darth Vader, was paid just $7k for working in the first "Star Wars" movie.
"George [Lucas] wanted, pardon the expression, a dark voice," Jones said in a recently resurfaced interview with the American Film Institute, which was originally filmed in 2009. "So he hires a guy born in Mississippi, raised in Michigan, who stutters. And that's the voice. That's me."
The actor went on to share his salary for working in the 1977 movie "Star Wars: A New Hope," which was made on a budget of $11 million.
"I lucked out, from all these so-called handicaps, for a job that paid $7,000! I thought that was good money," he added. "And I got to be a voice on a movie!"
However, Jones didn't reveal how much was he paid in the subsequent installments.
The actor explained that he wanted to play Darth Vader's character in a "more psychologically oriented" and "subtle" way but director George Lucas wanted him to voice the character in the same way.
"We don't know what we did right, so let's just try what we did…What we're finding out is you need to keep his voice on a very narrow band of inflection because he ain't human, really," the director had told Jones.
After the success of the first three "Star Wars" movies, the iconic villain appeared in various other installments. He returned in 2016's "Rogue One."
The 91-year-old actor is all set to voice the character again in the highly anticipated Disney+ series "Obi-Wan Kenobi." The series will drop its first two episodes on May 27 and the remaining episodes will release in the following weeks.
The finale of the series is slated to release on June 22. It features Ewan McGregor (as Obi-Wan Kenobi), Hayden Christensen (as Darth Vader), Kumail Nanjiani, Rupert Friend, Joel Edgerton, Sung Kang, Indira Varma, Moses Ingram, Bonnie Piesse, O'Shea Jackson Jr. and Simone Kessell.
Besides the "Star Wars" movies, Jones recently appeared in "Coming 2 America" and "Warning Shot." He also lent his voice to Mufasa's character in the animated movie "The Lion King."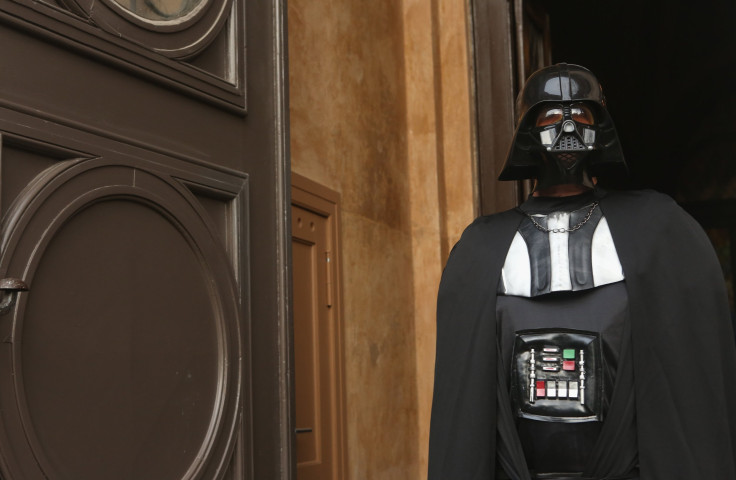 © Copyright IBTimes 2022. All rights reserved.
FOLLOW MORE IBT NEWS ON THE BELOW CHANNELS