How Much Will Baby No. 3 Cost Kim Kardashian And Kanye West? Couple Hires Surrogate
Following medical scares during her first two pregnancies, Kim Kardashian and Kanye West have reportedly decided to hire a surrogate for baby number three.
The couple will allegedly pay the woman a hefty amount of money to carry their third child to term after agreeing their conditions, TMZ reported Wednesday. Kimye has agreed to pay their surrogate a total of $45,000. The woman will receive $4,500 per month over the course of 10 months. However, should she give birth to multiple babies, she would get an additional $5,000 per child.
READ: Kim Kardashian shares special message for Kanye West on his birthday
The surrogate will also receive compensation in the form of $4,000 should she lose reproductive organs due to the surrogacy. The couple, who found their surrogate through an agency, has already made a $68,850 deposit. Together, Kardashian and West who are parents to North, 4, and Saint, 1, are reportedly worth $250 million.
As part of the couple's terms, the surrogate must refrain from drinking, drugs and smoking. She is not allowed to consume raw fish and must not have more than one caffeinated beverage per day.
The surrogate must also halt any sexual activities in the weeks leading up to the pregnancy and must also refrain from intercourse for three weeks following the embryo implantation. The woman is also not allowed to change or handle cat litter, go into saunas or hot tubs and is not allowed to dye her hair during the pregnancy.
On their part, Kardashian and West have agreed to "assume the legal and parental responsibilities for any child ... that may possess any congenital or other abnormalities or defects."
The famous couple opted for a surrogate this time around because Kardashian has a condition called placenta accreta which would make a third pregnancy life-threatening for the star.
"Placenta accreta is considered a high-risk pregnancy complication. If placenta accreta is suspected during pregnancy, you'll likely need an early C-section delivery followed by the surgical removal of your uterus (hysterectomy)," according to the Mayo Clinic.
Kardashian recalled her traumatic childbirth experience due to placenta accreta while delivering the couple's first child. "My doctor had to stick his entire arm in me and detach the placenta with his hand, scraping it away from my uterus with his fingernails. How disgusting and painful!!!" Kardashian wrote on her blog.
"My mom was crying; she had never seen anything like this before. My delivery was fairly easy, but then going through that—it was the most painful experience of my life! They gave me a second epidural but we were racing against time, so I just had to deal," the star explained.
READ: North West slams paparazzi for taking photos
On top of her placenta accreta, Kardashian also had another condition that forced her to deliver almost six weeks early. "I had a condition called preeclampsia, which is a serious condition you can get during pregnancy; often, the only way to get rid of it is to deliver early to protect yourself and the baby. Only about 5 percent of women get this," she revealed.
The couple has yet to make an official announcement about the possibility of a third child.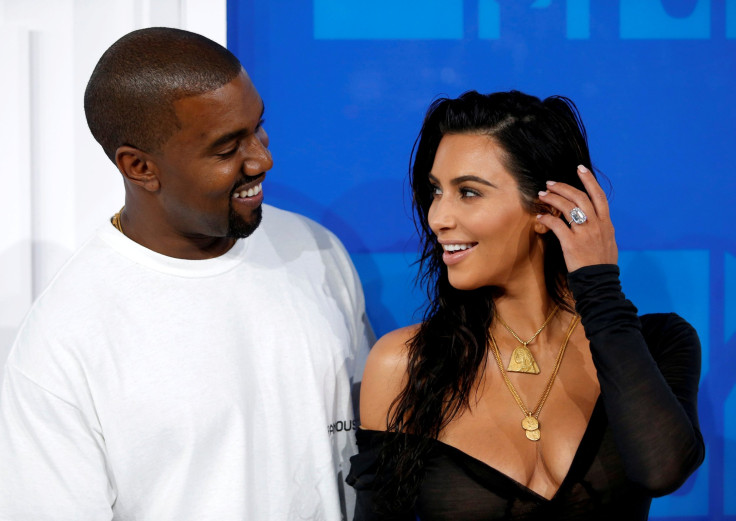 © Copyright IBTimes 2023. All rights reserved.