How Much Will Winter Storm Stella Cost? Snowstorm Damages, Canceled Flights And More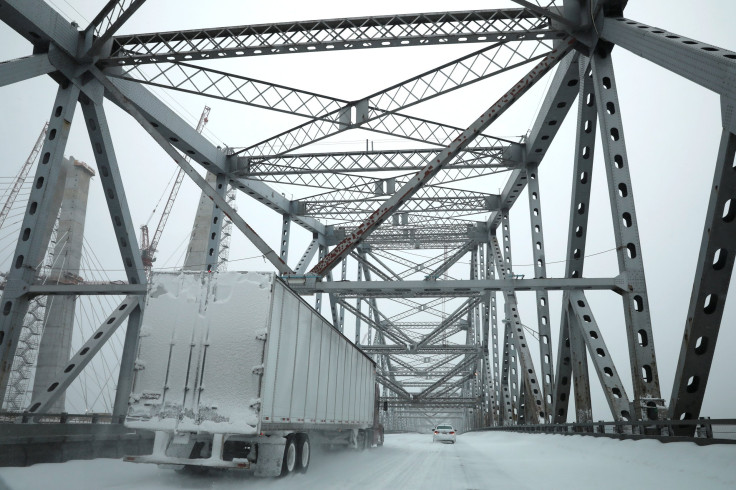 Winter storms can take a toll on people's backs as they hoist shovelfuls of snow from their sidewalks, but they also can wreak temporary havoc on local economies.
As Winter Storm Stella blanketed the Northeast with snow and ice, many stores and restaurants kept their doors closed Tuesday. But as Doug Handler, chief economist at the data analysis firm IHS Economics & Country Risk, told Fortune after a similar storm hit the Northeast in 2015, hourly workers take a major hit, since, unlike salaried employees, they miss a day's income.
Prescient residents may protect their property with insurance, but winter storm damage then places immense costs on the shoulders of insurance companies. In 2016, cold waves and winter storms led to $1 billion in insured losses, according to the Insurance Information Institute, a trade group.
Read: Winter Storm Snowfall Totals: How Much Snow Did The Northeast Get?
And though some may gripe about forking over a $20 bill or two to the brave souls offering to shovel driveways and sidewalks in their neighborhoods, local governments pay far more. Clearing snow cost New York City alone, on average, $1.8 million per inch in the dozen years leading up to January 2015, a report from the Office of the Comptroller shows. Stella left some states with up to 2 feet.
The airline industry may pay one of the biggest prices. Nearly 6,500 flights were canceled Tuesday as a result of the storm, and more than 3,300 flights faced delays, according to FlightAware, which tracks delays and cancellations. Fortune compiled a list of airlines' flight rebooking policies, which can help customers avoid wasting the money they paid for tickets, but as aviation data and software firm masFlight noted in a 2014 report, the average cancellation costs an airline nearly $5,800. Shareholders of airline stocks have taken note — share prices of firms like United Continental Holdings (UAL), American Airlines Group Inc. (AAL) and Delta Air Lines Inc. (DAL) dropped several percentage points, to, in some cases, four-month lows.
Read: Why Is There Less Snow Than Forecast? Blizzard Stella Stalls In NYC, Coastal Areas, Dumping Mostly Sleet
© Copyright IBTimes 2023. All rights reserved.
FOLLOW MORE IBT NEWS ON THE BELOW CHANNELS