How The Palace Defends Kate Middleton, Meghan Markle Against The Most Vicious Rumors
They are the subjects of hundreds of rumors and reports every week and the royal family's official stance is usually to stay quiet and never comment on the stories that are told about their lives. However, in recent months, the Palace has been forced to step up and squash some damaging reports and claims about both Kate Middleton and Meghan Markle.
As the youngest and newest adult members of the royal family in recent years, the Duchesses of Cambridge and Sussex, who married Prince William and Prince Harry in 2011 and 2018 respectively, are often the subjects of tabloid headlines and reports on everything—from alleged feuds with each other and others, to reported marriage troubles and even speculation about the number of children they will each have. However, when it has come to recent reports about their post-baby physical appearances, the usually tight-lipped royals have started to fight back.
In just a few weeks both Middleton and Markle have been the subjects of reports discussing how they got their bodies and looks back to a different standard after they gave births of Prince Louis in 2018 and Archie Harrison in May of this year. The first unflattering report came in July when a plastic surgeon commented that Middleton likely got what is known as "baby Botox" after her son's birth.
Dr. Munic Somji of the Dr. Medi Spa clinic in London took to Instagram to share what he claimed were "before" and "after" photos of the Duchess, claiming that she not only appeared to have a reduction in wrinkles and other unflattering characteristics but a change to the way her eyebrows looked as well proved she had had the procedure.
"The magic of baby Botox is that it does not leave you feeling so heavy and provides you with a subtle reduction of lines as well as a better eyebrow position. Now 90 [percent] of my patients have baby Botox and are happy even 304 months post," he wrote.
The Palace quickly worked to slam the report, however, saying in a statement that it was "categorically untrue" and that the royal family does not partake in the endorsement of any sort of commercial activity.
Similarly, the palace has recently risen to Markle's defense, after she became the subject of false advertisements claiming she used diet pills to get back her body after delivering baby Archie. Among the false ads were for "Keto Weight Loss" tablets, a site for First Level Fitness and a false article for a treatment being touted as "Keto Pure."
Once again, the palace is swiftly taking action, and working to get the advertisements removed because they are illegally using the Duchess of Sussex to promote their products.
"This is obviously not true and an illegal use of the Duchess' name for advertising purposes," a source said. "We will follow our normal course of action."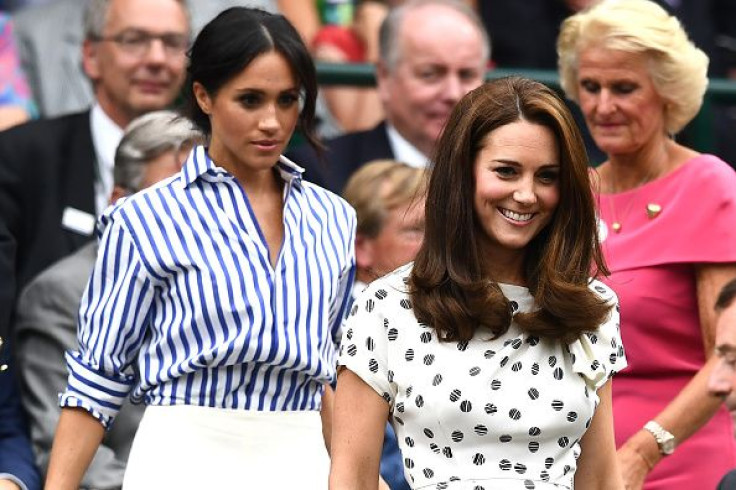 © Copyright IBTimes 2023. All rights reserved.