How To Prepare For A Hurricane 2016: As Matthew Heads Toward Florida, South Carolina, Here's 20 Easy Tips On How To Stay Safe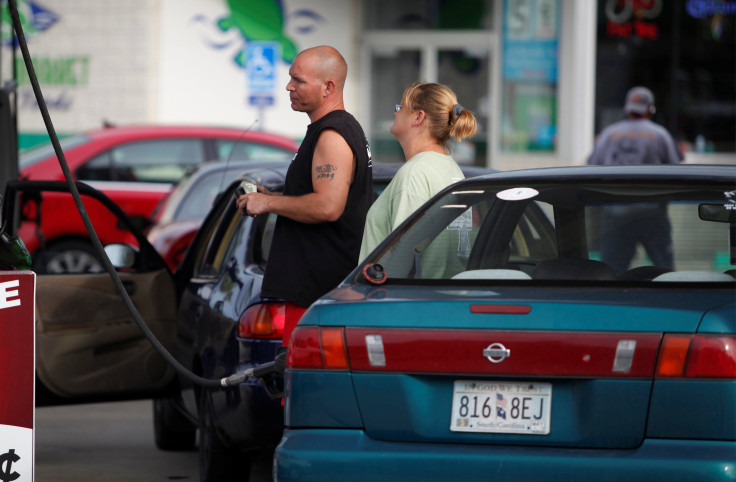 Coastal residents in Florida, Georgia and South Carolina were lining up for food and gas Wednesday as officials projected deadly Hurricane Matthew would start pummeling the southeast later this week after wreaking havoc in Cuba and Haiti. A state of emergency was declared in those southern states as the Category-3 hurricane carrying 125-mph winds crawled toward the U.S. coast.
It's not clear when Matthew will hit land or where it will strike, but officials were urging residents to take the storm seriously. Many did, and shortages were reported at gas stations and grocery stores across the region as high winds, heavy rain and storm surges were expected to arrive starting Thursday in Florida before hitting Georgia and the Carolinas over the weekend.
In South Carolina, Myrtle Beach resident Michaela Choate, 22, told NBC NEWS she "couldn't even get near a gas station" on Tuesday. "It was so packed. You couldn't get into the parking lot," she said. "It's kind of scary to think something like this is coming to hit our home," she added.
Before are 20 safety and preparation tips to tackle before and after a hurricane hits, from the federal government and Red Cross:
1. Make sure you have a flashlight and radio with extra batteries.
2. Get at least 3 gallons of water per person to survive up to three days after a storm.
3. Stock up on at least a 3-day supply of non-perishable food for members of your household. Don't forget the can opener.
4. Make sure you have a first aid kit, medications and any other necessary medical supplies.
5. Consider leaving home, and if the government tells you to evacuate, do so as soon as possible. Follow posted evacuation routes.
6. Survey your yard and bring in anything that can be picked up by the wind, such as toys or lawn furniture.
7. Discuss your survival plan with family members so everyone is on the same page.
8. Create a list of important contacts, including emergency management offices, local government and local hospitals.
9. If applicable, prepare your boat.
10. Keep your refrigerator and freezer at the coldest setting so that food will last longer if the power goes out.
11. Prepare your windows by closing and boarding them up. Use hurricane shutters or plywood.
12. Unplug appliances other than the fridge.
13. Fill up your vehicle's gas tank.
14. Make sure your pets are accounted for and come up with a plan for them if you have to leave home.
15. After the storm hits, do not touch electrical equipment if you are standing in water or if it appears to be wet.
16. Do not go in floodwater, which may be contaminated with oil, gasoline, or raw sewage.
17. If you evacuated, don't go home until the government tells you it is safe to do so.
18. Don't eat spoiled food.
19. Watch animals closely, especially if they appear nervous.
20. Avoid driving if possible.
© Copyright IBTimes 2023. All rights reserved.