How Prince Andrew's 'Biggest Fears' Are Linked To Prince George, Princess Charlotte
Prince Andrew reportedly has some fears that may be linked to Prince George and Princess Charlotte.
Royal expert Emily Andrews previously told The Sun that the Duke of York wrote a letter to Queen Elizabeth II about his biggest worries in relation to his two daughters, Princess Beatrice, and Princess Eugenie. Both women are not considered as working royals.
In the letter, the dad of two asked Her Majesty to grant his daughters funding from the Sovereign Grant. However, the monarch denied the request, and she left her two grandchildren without any royal funding since 2012.
A source told Andrews that Prince Andrew also thinks his daughter with Sarah Ferguson are being overshadowed by Prince William, Kate Middleton, and Prince Harry. He also thinks that things will get worse once Prince George and Princess Charlotte get older.
"He fears that they will be totally sidelined when the Queen dies. Andrew has always wanted his daughters to be full-time royals… He sees it as a slight on him and them if they are not," the source said.
Following the snub, Prince Andrew tried his best to make sure that his daughters will have a close relationship with the Queen. Royal expert Robert Jobson told Vanity Fair that Ferguson's ex-husband is trying to make sure that his daughters won't be streamlined when Prince Charles becomes King.
"When Charles ascends the throne – which he will do despite all the talk to the contrary – he'd like the royal family to be streamlined; he wants a smaller, more cost-effective monarchy. Andrew has made a tremendous effort to keep Beatrice and Eugenie close to the Queen in order to assure their future as fully paid-up members of the Firm, as the royal family is called," he said.
On top of Prince Andrew's desire to give his children royal titles, he has also wanted for them to have round the clock security and for them to be given the full-time royal status.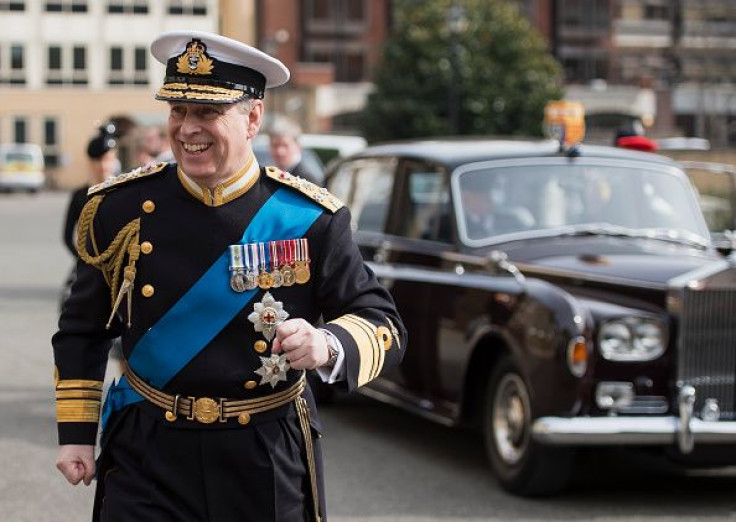 © Copyright IBTimes 2023. All rights reserved.