How Prince Charles Changed His Mind About Fixing His Marriage With Princess Diana
Prince Charles reportedly tried to salvage his marriage to Princess Diana, but he eventually had a change of heart following one incident.
In 1992, Queen Elizabeth II and Prince Philip spoke with the royal couple and encouraged them to try and fix their marriage. The Queen wanted to meet with the Prince and Princess of Wales again the next day, and Princess Diana agreed with her.
But when the day finally came, the mom of two didn't show up. Prior to this, Prince Charles was keen on trying to make his marriage work. But he eventually gave up after seeing that Princess Diana no longer wanted the same thing.
In the book "The Firm," royal author Penny Junor said that Prince Charles and Princess Diana's trip to Korea became the future King's wake up call.
"It had taken one final disastrous tour to Korea, and a botched weekend Charles had planned to have with the children at Sandringham, for the prince finally to snap and agree there was no purpose in carrying on. The marriage was over and all hope that he and Diana might still be friends was also over," Junor said.
On Dec. 9, 1992, former Prime Minister John Major announced the Prince and Princess of Wales' separation in the House of Commons. And according to Junor, Prince Charles seemed miserable at best following the announcement.
At that time, he was with Julia Cleverdon, chief executive of Business in the Community. Cleverdon said that he had never seen Prince Charles in such a low state until that time.
Meanwhile, Junor also seemingly blamed the Queen and the Duke of Edinburgh for not meddling in Prince Charles and Princess Diana's marriage much earlier.
"Parents of any couple having difficulties in their marriage would be naturally reticent about intervening, uncertain as to whether help would be welcome. But this wasn't any couple… The breakdown of this marriage had huge implications for the monarchy, and yet both the Queen and Duke of Edinburgh had held back and chosen not to get involved," he said.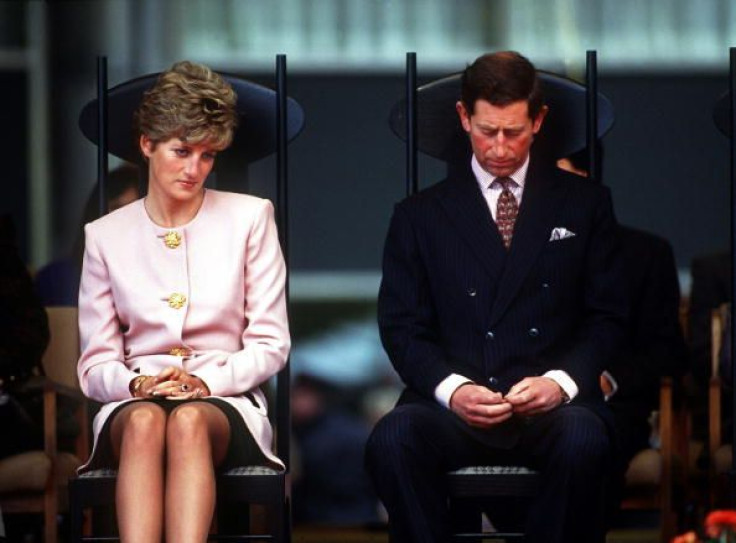 © Copyright IBTimes 2022. All rights reserved.
FOLLOW MORE IBT NEWS ON THE BELOW CHANNELS