How Princes Charles, Andrew 'Failed Miserably' In One Task For Princess Diana, Fergie
Prince Charles and Prince Andrew failed to give their wives, Princess Diana and Fergie, respectively the support that they need to navigate to their new lives as members of the royal family.
And as such, they were partly to be blamed for the fall out of their marriages. Three years after their divorce, Prince Edward made sure to not follow in his older brothers' footsteps. The Earl of Wessex wed Sophie Rhys-Jones in 1999, and they have been together ever since.
In the book "Prince Edward," royal author Ingrid Seward said that there was no school for new princesses, and it was Prince Charles and Prince Andrew's responsibility to teach their wives about the royal rules and regulations.
" They were manifestly unsuccessful in their task. It was a failure that would cost them their marriages… A failure that Edward had no wish to repeat… Under his guidance, Sophie was set on a more cautious course towards her royal destination," Seward said.
And since Prince Edward was so focused on his helping Sophie out as a new royal, Princess Diana and Fergie couldn't help but resent their sister-in-law. And in return, Prince Edward didn't hold Princess Diana and Fergie in high regard either.
Prince Edward shared a similar mindset with Prince Philip, who blamed the Princess of Wales and the Duchess of York for some of the difficulties that the royal family faced. After all, both female royals were so controversial, and their marriages were controversial as well.
Prince Charles and Princess Diana tied the knot in 1981, but their marriage ended in a divorce 15 years later. After their separation, Princess Diana exposed some never-before-heard secrets about the royal family and the future King.
Prince Andrew and Fergie, on the other hand, wed in 1986, but they also divorced in 1996. Ferguson was involved in a toe-sucking scandal shortly after she separated from the Duke of York.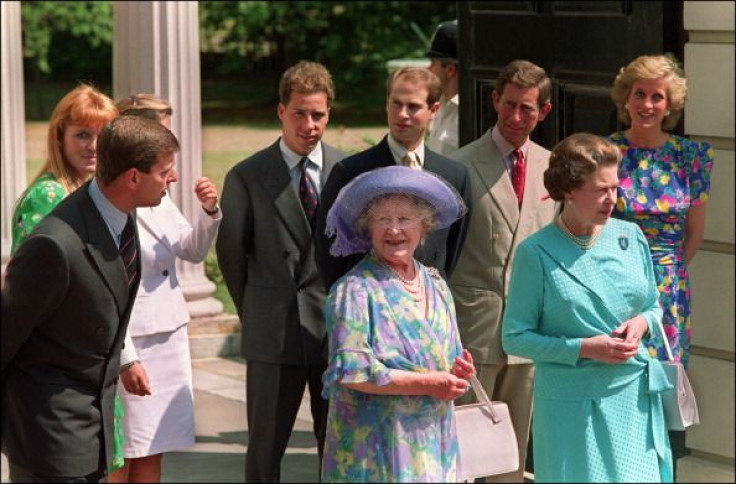 © Copyright IBTimes 2023. All rights reserved.