How Prince Charles Made Camilla Parker-Bowles A 'Virtual Prisoner' After Affair Leaked
Prince Charles made Camilla Parker Bowles a "virtual prisoner" when their affair was leaked to the public.
According to Penny Junor in her book "The Duchess: The Untold Story," there was a huge public backlash after Princess Diana released her biography "Diana: Her True Story." The Duchess of Cornwall was criticized and slammed for being the Prince and Princess of Wales' third party in their marriage.
"[Camilla] was branded a whore, a marriage-wrecker, and adulterer, and Andrew [Parker Bowles] found himself in the curious position of being the wronged husband," Junor wrote.
According to Junor, it didn't stop there as "the harassment intensified." In fact, life became horrendous for Camilla and her immediate family.
"She became the butt of lewd jokes, crude cartoons, lurid headlines; she had disturbing phone calls at all hours of the day and night, received abusive letters, and became a virtual prisoner alone for a lot of the time, in a big house in the country with no security," Junor continued.
However, the biographer praised Camilla for presenting a brave face and getting over it. According to Junor, most of the people subjected to the same public humiliation would be crushed, but Camilla just internalized the pain and get on with life.
Unlike Camilla, her family and friends were furious with Prince Charles. They were irked when the future king admitted his affair with Camilla during an interview with the BBC's Jonathan Dimbleby.
They felt that the Prince of Wales behaved liked an "absolute pig" for doing so. For them, Camilla didn't do anything to deserve the criticism after all the support she has given him over the years through his difficult times.
Camilla's brother-in-law, Simon Parker Bowles, said that Prince Charles "does not have our sympathy at the moment." He also urged the heir to go back and blame his upbringing or parents for what he did that was "wrong and very hurtful."
Earlier this month, the Prince of Wales and Duchess of Cornwall celebrated their 14th wedding anniversary. Prince Charles and Camilla commemorated the event by sharing a never-before-seen photo of them.
The black and white snap featured the couple staring at each other while smiling. In the caption, they thanked everyone who wished them warm wishes on their wedding anniversary.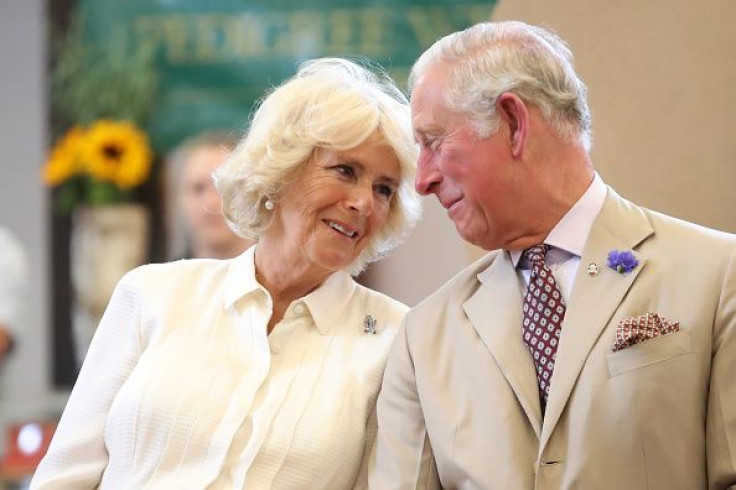 © Copyright IBTimes 2023. All rights reserved.