How Prince Harry Convinced Queen Elizabeth To Allow Him To Marry Meghan
Prince Harry's transformation convinced Queen Elizabeth II to allow him to marry Meghan Markle.
Markle's first meeting with Queen Elizabeth II was so secret that the aides didn't know about it until days later.
According to Andrew Morton in his book "Meghan: A Hollywood Princess," the Queen recognized Prince Harry's transformation. The Duke of Sussex was a rebel during his younger years, but he was already a changed man when he presented Markle to Her Majesty.
"If he had been to see Grannie a few years earlier when he had an unenviable reputation as an angry drunk with poor judgment, it would have been doubtful that the Queen would have agreed to him marrying a divorced American actress," Morton wrote.
A senior royal officer told Morton that if Prince Harry brought a divorced woman years earlier that meeting would have turned to a "grim, unhappy confrontation."
"Harry's impeccable behaviour when representing the Queen abroad and his commitment to the Invictus Games have been shrewdly watched by the Sovereign," Morton continued.
"The Queen trusts her grandsons. She has confidence in them in a way that she never has had with her eldest son."
Prince William and Prince Harry have star quality and both are "believable and authentic." Also, the Duke of Cambridge and Duke of Sussex have already established themselves as public figures.
Morton added that the final seal of approval came from Queen Elizabeth II's corgis who easily warmed up to Markle. Prince Harry told reporters that all his life the Queen's corgis barked at him, but when Markle walked in, they were silent.
Queen Elizabeth II is reportedly planning to use Prince Harry's popularity, charm and talent in diplomatic relations. Her Majesty knew that Prince Harry can win people like no politician or no member of the royal family could due to his charming nature.
Royal correspondent Ingrid Seward agreed that the duke has undeniable charm. In fact, she found him "incredibly charming" and very funny and quick-witted just like his late mom, Princess Diana.
Prince Harry and Markle wanted to have an autonomous household when they decided to split from Prince William and Kate Middleton, but the Queen denied it. Buckingham Palace took the Duke and Duchess of Sussex under its wings because the Queen wanted to keep an eye on them.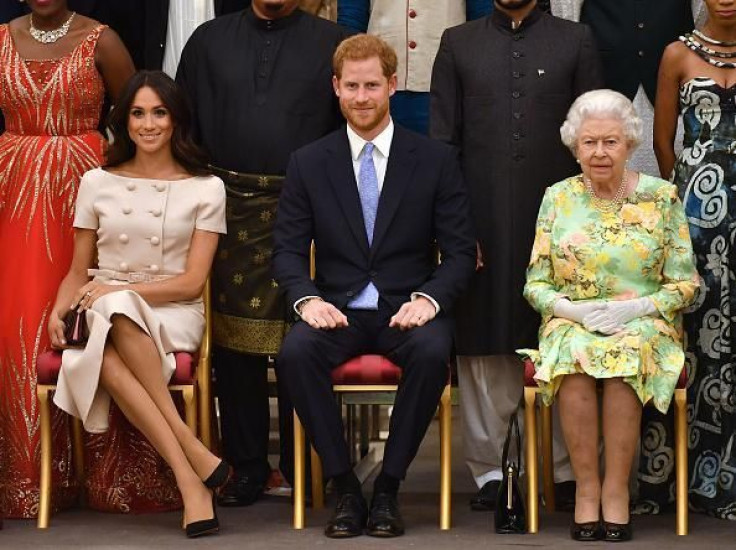 © Copyright IBTimes 2023. All rights reserved.