How Prince Philip Sacrificed Personal Ambitions To Support Queen Elizabeth II's Reign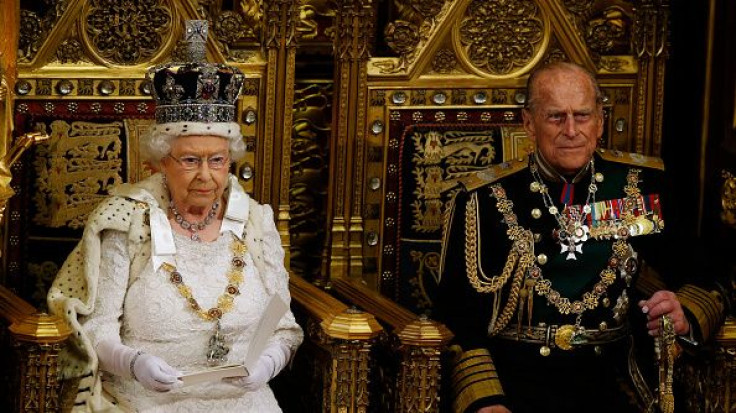 Prince Philip gave up his personal ambitions to support his wife, Queen Elizabeth II reign as the monarch.
The Duke of Edinburgh made a great sacrifice for the Queen. According to Rebecca Perring, a journalist for Express, the 97-year-old royal wanted to enjoy a life overseas in high command for the Royal Navy. However, things changed when his father-in-law King George VI got sick paving the way for his young wife to take over the throne.
Prince Philip resigned as a Royal Navy commander in 1951. Since then he fulfilled his promise to Queen Elizabeth II that he would be her "eyes and ears."
"Philip knew that their carefree days were over," Annie Bullen wrote in "Prince Philip: The Duke of Edinburgh." "He understood the family days in his beloved home, Clarence House, were behind him and that they would have to move to Buckingham Palace. He also knew that there was no chance of further service in the Royal Navy."
Since Prince Philip has to work at the palace, he made sure to modernize it. In fact, he set up Organisation and Methods Review and took time to ask every staff what they're doing and why. He also visited every single room in the palace to see what's going on.
"Although he was powerless to prevent the move, he decided to modernise the way things were done at the palace," Bullen added. "Some of the older courters were horrified, but on the whole Philip's questions and changes went down well."
Prince Philip's efforts to reach out to the palace's staff members paid off. According to Matt Smith, who plays the Duke of Edinburgh on Netflix's "The Crown," he is loved by everyone in Buckingham.
"All the research I did found him to be brilliantly funny, very clever, very popular," Smith said (via Daily Express). "In the Royal house, he's the most popular of all of them. If you've talked to any of the staff, Philip's the one they all love really."
In related news, there are speculations that Prince Philip and Sarah Ferguson's rift may cause a family friction at Princess Eugenie's royal wedding. He reportedly has not forgiven Prince Andrew's ex-wife yet and they are avoiding each other at all cost.
© Copyright IBTimes 2023. All rights reserved.