How Princess Diana Would've Dealt With Kate Middleton, Meghan Markle's Rumored Feud
Princess Diana is no longer around to deal with Kate Middleton and Meghan Markle's alleged feud, but the late royal could've been of great help to her daughters in law.
On the online forum site Quora, royal fans shared their thoughts on how they think the Princess of Wales would have addressed Middleton and Markle's feud if it were really true.
Sheena Brown said that if Princess Diana were still alive, she would tell the Duchess of Cambridge and the Duchess of Sussex to grow up. Graham Short, a micro artist, said that Princess Diana was aware of the so-called Palace Staff Talk and often used it to her advantage.
"She would have made sure William and Harry were aware that if they say something within earshot of the royal staff, it could be in the newspapers before too long. When William described Meghan as 'difficult,' Harry wasn't happy," he wrote.
Jackie Reeks said that the late Princess Diana was very sensible, sensitive, and gracious that's why regardless if Markle and Middleton are really feuding or not, she would have accepted both of them wholeheartedly. Princess Diana would also understand that Markle and Middleton are two different people and wouldn't compare them to each other.
"She would have supported and celebrated the good in each one. She loved her sons tremendously and she appeared to be very a hands-on and protective mother… Therefore, it is unfathomable to imagine that she would turn her daughters-in-law against one another," she wrote.
Shelley Kesselman said that Markle and Middleton are not feuding. As such, Princess Diana would have been more than delighted to see her boys happy with the woman that they love. The Princess of Wales would have also supported her sons' marriages.
Unfortunately, Markle and Middleton never had the chance to get to know Princess Diana in person. However, the late royal's legacy continues to live on through the stories shared by Prince William and Prince Harry to their respective wives.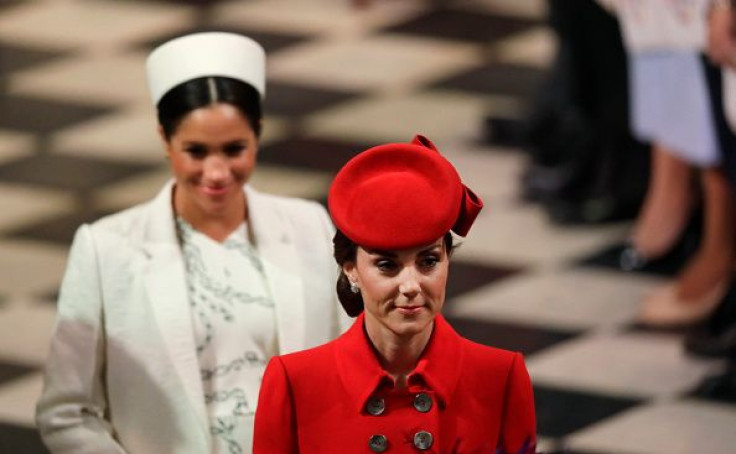 © Copyright IBTimes 2023. All rights reserved.