How Queen Elizabeth Ended Fiery Argument With Queen Mother With 'Sassy' Response
Queen Elizabeth II ended a fiery argument with Queen Mother with a sassy response.
The Queen was very close to her mom because they both love the same things. However, there is one thing that the monarch didn't like about her mother, and that's her overspending habits.
According to previous reports, argument would often arise when the Queen would sign off enormous bills that her mom would pick as a routine.
"If there had been two of them who spent money as she [the Queen Mother] does, there'd be nothing left in the coffers now," Queen Elizabeth II's racing manager Lord "Porchy" Carnarvon said. "She buys new outfits like you buy brown eggs."
In 2002, Queen Mother and Queen Elizabeth II reportedly had a big argument on the phone at a West End opening. During the heated discussion, Queen Mother ended up asking her daughter who she was and the latter gave a sassy response.
"The elder was heard to demand, sotto voce, 'Who do you think you are?'"Queen Mother reportedly said.
"The daughter whispered back: 'The Queen, mummy, the Queen,'" the report claimed.
At present, Meghan Markle has been criticized for her extravagant spending on her wardrobe. Many were also not happy with her luxurious baby shower in New York.
However, according to the 2019 documentary "Secrets of the Royal," the Duchess of Sussex's spending is "pale" in comparison to the Queen Mother. According to royal correspondent Ingrid Seward, the Queen's mom never considered the price of anything.
Queen Mother reportedly wanted to look wonderful and she also wanted the people to enjoy themselves. She would threw "riotous dinner parties" and served the finest wines.
Royal author Katie Nicholl added that Queen Mother treated her guests with extravagant care. The guests' cars were waxed and polished. Their clothes would be packed in tissue paper by aides.
Nicholl said that due to Queen Mother's extreme spending, Queen Elizabeth II had to subsidize her living. Queen Mother's expenses was so great that it amounted to $2.6 million a year.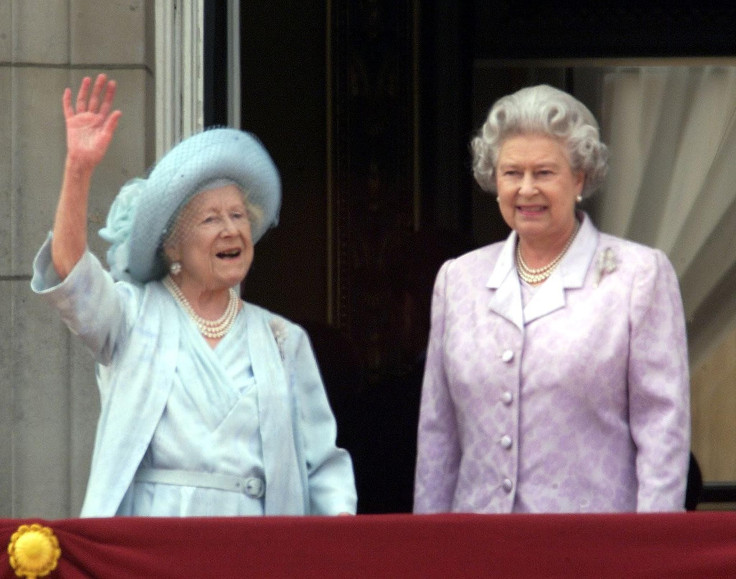 © Copyright IBTimes 2023. All rights reserved.