How Queen Elizabeth Sent A Cryptic Message To Donald Trump At State Banquet
KEY POINTS
Queen Elizabeth sent a cryptic message to Donald Trump at the State Banquet
The Queen's choice of clothing conveys secret messages
The Queen wore white to the State Banquet to signify that she's neutral
Queen Elizabeth and Donald Trump recently crossed paths at the State Banquet held at Buckingham Palace. For the occasion, Her Majesty was photographed wearing a beautiful white long-sleeved gown, which she paired with her tiara and matching necklace.
Royal experts previously claimed that the monarch usually conveys cryptic messages with her choice of clothing. On "Pod Save the Queen," royal author Sali Hughes said that the Queen tends to try to send the cryptic message that she is neutral with her choice of clothing.
"That would have been a very conscious decision. But also, at state banquets, she will wear a sash and medals. A pale color allows those to stand out. But absolutely, your suspicion is correct, every effort is made not to play favorites, not to be political," she said.
Hughes also said that it is unlikely for the Queen to wear red, white, and blue when she's meeting up with American and British dignitaries and politicians. Her Majesty also tends to avoid all the colors of the Commonwealth when she's at a Commonwealth event.
Meanwhile, the Queen also has a way of signaling the end of her conversations with the POTUS, as well as with other people. While speaking with Sky News, Princess Diana's former royal butler Grant Harrold said that the monarch is known for sending secret signals.
According to Harrold, the Queen usually shakes hands with the person that she is talking to. And it is during this moment that she would give the guest's hand a gentle push in an attempt to cut their conversation short.
"That's how you know your time is up. That is not going to happen here but the Queen very good at running the conversation down and making sure that he is escorted off the property," Harrold said.
The Queen also sends her staff secret messages using her handbag. There's reportedly a meaning behind every gesture that Her Majesty makes.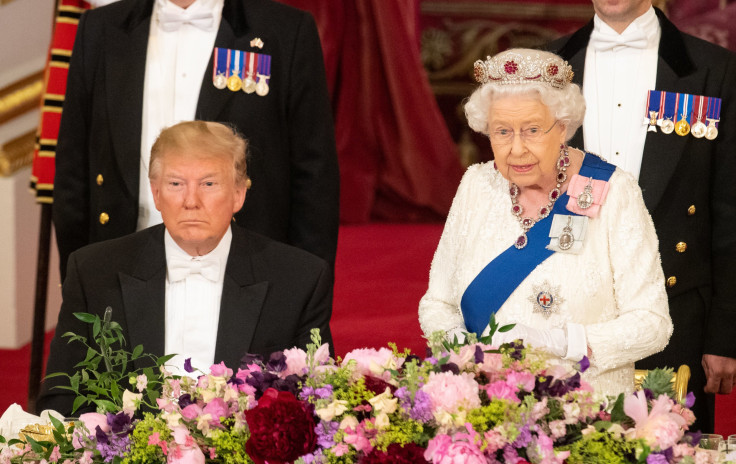 © Copyright IBTimes 2023. All rights reserved.