How Queen Elizabeth Told Prince Harry, Meghan Markle 'No' Following One Huge Request
Queen Elizabeth II directly told Prince Harry and Meghan Markle "no" after the royal couple asked her for a huge favor.
According to multiple sources, the Duke and Duchess of Sussex had their eyes set on living in Windsor, but Her Majesty disliked the idea. And as such, she offered to give Prince Harry and Markle Frogmore Cottage.
While speaking with the Sunday Times, royal author Hugo Vickers explained why Prince Harry and Markle might have wanted to relocate to Windsor.
"There are empty bedrooms and suites in the private apartments which the Sussex's may have had their eye on, or perhaps some former living quarters in the castle grounds converted into other things. But I can see how it might not be entirely appropriate to have a young family living there," he said.
Frogmore Cottage is much smaller compared to Windsor Castle. But before the royal couple moved into the property, Frogmore Cottage was revamped for a huge sum of money. According to sources, the extensive renovations were funded by the public.
Prior to moving to Frogmore Cottage, Prince Harry and Markle lived in Kensington Palace, which was where Prince William and Kate Middleton are residing. But following reports of a split, the Duke and Duchess of Sussex also decided to transfer to a different home.
Meanwhile, Markle and Prince Harry also made headlines this week after it was revealed that the royal couple is only relying on Doria Ragland for advice. During his appearance on "Lorraine," royal expert James Brookes said that Prince Harry and Markle trust the latter's mom.
"Lots of stuff and changes at the royal household in the last few months. We've had the Sussexes change tack from the Cambridges, they split, they're now at Buckingham Palace. They have a new team and their top team is all-female now but Meghan's mum is the one closest to the couple… Not hugely surprising if you think about, as a couple, the huge culture shift, huge education journey for Meghan – especially joining the royal family," he said.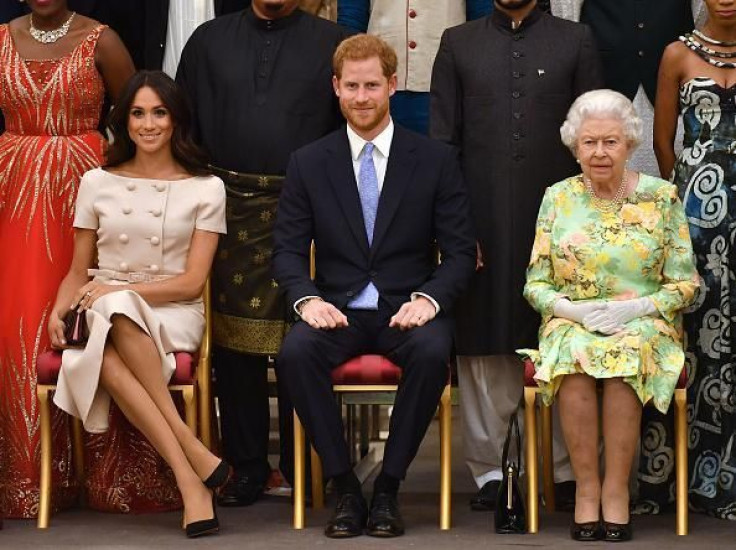 © Copyright IBTimes 2023. All rights reserved.