How To Reinstall 'Fortnite' On iOS Even After Apple Took It Away
KEY POINTS
The legal battle between "Fortnite" developer Epic Games and Apple is getting ugly after the latter removed the game from the App Store
For people who have downloaded "Fortnite" at least once in the past, there's a way to reinstall the game on your iOS device
Since this has always existed for iOS in one form or another in the past, it's not technically a "loophole" per se
With Epic Games embroiled in a legal throwdown with Apple, "Fortnite" was recently erased from the App Store. However, there is a way to reinstall the game on your iOS device of choice.
People who have never downloaded "Fortnite" are out of luck because of the aforementioned drama, and it's not advisable that you take on the listings on eBay that are currently hawking iPhones with the game installed for upwards of $10,000.
For those who have downloaded "Fortnite," they can still play the battle royale game and even install update files… at least until the next big patch launches. After all, Apple does not have the ability to forcibly remove software from your device (although they may be working on that).
As for those who may have downloaded Fortnite at least once in the past but perhaps offloaded it or removed it manually, The Verge reports that there is still a way to reinstall the game on your iOS device of choice. Here's how:
Go to the "My Purchases" section of the App Store, found by clicking on your avatar (typically whatever Memoji or photo you've chosen for your Apple ID contact image) in the top righthand corner of any of the main screens.
From there, tap "purchased," then "My Purchases" to find your app directory of all iOS apps you have ever downloaded.
Search "Fortnite."
The app should show up. Tapping the cloud icon will initiate the downloading process.
Since "Fortnite" exists on mobile as a kind of shell for a larger chunk of game files that must be retrieved from the Epic Games servers, you will still have to install the nearly 10Gb collection of app files though. However, going through this process will put the app back on your home screen and make it available to play once updated.
That is the case at least for now. This also works if any member of an Apple Family Sharing plan has ever previously downloaded "Fortnite" on iOS. Since this has always existed for iOS in one form or another in the past, it's not technically a "loophole" per se.
As an example, until Apple switched away from 32-bit apps with the launch of iOS 11 in 2017 and the game ceased functioning, you could still play "Flappy Bird" for years after its creator pulled the game from the App Store.
Still, given the extraordinary action that Apple took to remove "Fortnite" from the App Store and then threaten Epic with the termination of its inclusion in its developer program, it's probably a good idea to bring "Fortnite" back to your iOS device if you're interested in keeping up with the game.
After Epic Games introduced price cuts for its V-Bucks to circumvent Apple's 30% cut for the in-game currency, Apple removed the game from App Store, which Google subsequently also did for the Google Play Store.
Currently, there's no telling how long this "Fortnite" struggle will go on, and whether Epic Games will ever decide to give in to Apple's demands and remove its own in-app payment method.
Although the game's next season, Chapter 2 Season 4, will launch on August 27, it won't be on the iOS version of "Fortnite" due to the ongoing legal issues.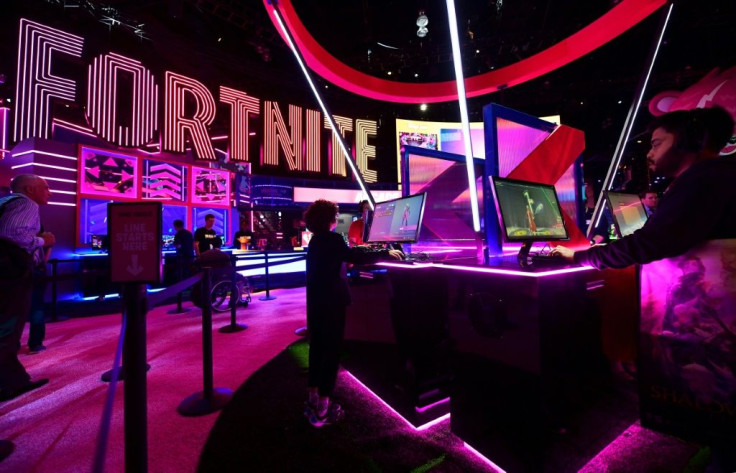 © Copyright IBTimes 2023. All rights reserved.