How 'Riverdale' Affected The CW's 'Nancy Drew' Book-To-Show Changes
"Nancy Drew" fans tuning in for tonight's premiere of The CW's adaptation will see some similarities between it and the books — like the character names and the sleuthing —but they'll also see some changes — like the town the show's set in, which is thanks, in some part, to one of the network's other shows, "Riverdale."
In the "Nancy Drew" book series, as well as the film adaptations and previous shows based on the books, the characters either lived in River Heights or were coming from having just lived there. In The CW's "Nancy Drew" show, that's not the case.
Instead, the Noga Landau-created show, which stars Kennedy McMann as the titular character, is set in a town called Horseshoe Bay, Maine. Of course, one of the biggest differences between this series and the books is the major supernatural aspect of the show, but that only begs the question even more: Why change something so small, yet ingrained, in the story if something larger had already been changed?
It had a bit to do with The CW's "Riverdale," actually.
With "Riverdale," which is based on the Archie Comics story and airs right before "Nancy Drew" on The CW's fall schedule, heading into its fourth season tonight, the executive producers behind the teen sleuth series had to make a tough call about the setting to ensure it wasn't too similar to Archie's town of Riverdale.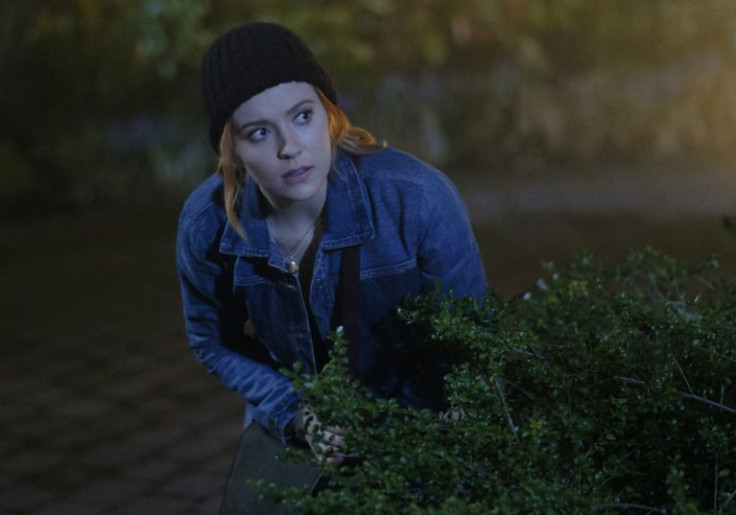 When International Business Times asked EPs Josh Schwartz and Stephanie Savage at New York Comic Con on Sunday about "Riverdale" also featuring a female teenage sleuth — one who happens to love "Nancy Drew" books — in a small town with some eerie things going on and a diner as her hangout, Schwartz explained he wasn't worried about the two shows having some similar aspects because they're actually very "distinct" and are "very, very different shows in terms of tone and, probably, groundedness."
Plus, he joked, "I think they should've been worried about how much they were borrowing from 'Nancy Drew.' I believe Nancy Drew's been around for 90 years, even longer than Archie."
On a serious note, he added that it works out well to have a bit of a similar feel between the two shows because it makes pairing them up to air back to back a smart choice when it comes to viewers. He even hoped that would happen when "Nancy Drew" first got picked up by The CW.
"I mean, I think you could do worse than have an audience who loves 'Riverdale' wanting to stay and watch 'Nancy Drew'' afterwards," Schwartz continued.
"We're happy to share the night with them," Savage added.
That said, the Archie series did have an effect on one of the book-to-show changes made. With "Riverdale" already on the air, a decision was made to not have the town in "Nancy Drew" named River Heights, as it's called in the books, because the names were so similar.
Savage said, with a chuckle, that the Archie series "might've been a factor," before Schwartz added, "We felt like if it was River Heights people might be like, 'Oh, really?' Even though it's been in the books, again, for 90 years."
That was only part of the reason for the change, though. It's also because the series shoots in Vancouver and the team felt with the "bluffs and ocean and rocky shores" around, "it didn't quite feel like a river town," according to Schwartz.
Catch Nancy and the rest of the crew in the town of Horseshoe Bay when "Nancy Drew" premieres on The CW on Wednesday at 9 p.m. EDT.
© Copyright IBTimes 2022. All rights reserved.
FOLLOW MORE IBT NEWS ON THE BELOW CHANNELS