How Russia And China Commit Tax Evasion: More Money Is Being Stashed In Offshore Accounts To Avoid Taxes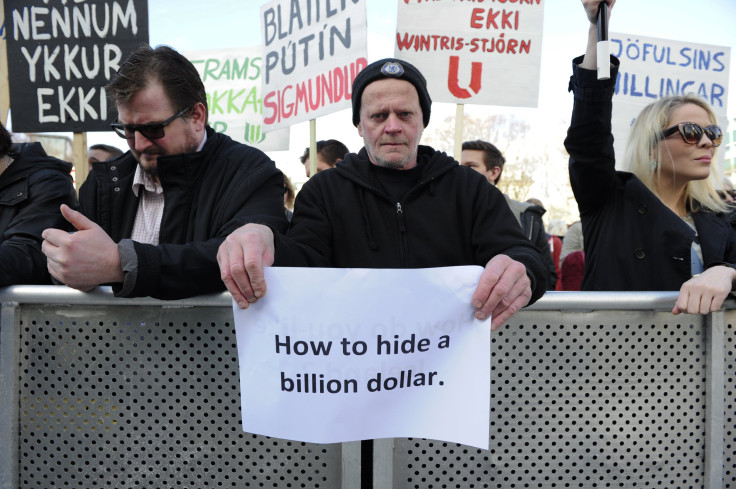 The world's wealthiest and most influential leaders are stashing away trillions more in cash in offshore accounts than they have in recent years, with China, Russia and Saudi Arabia funneling the most wealth out of their homelands to avoid paying taxes, according to a new report. In all, up to $34 trillion is currently held in offshore accounts, up from $12 trillion in 2014 and just under $9 trillion in 2010.
The findings from James S. Henry, a professor at Columbia University in New York, and carried out for the independent Tax Justice Network organization come weeks after a leak of offshore accounts from a Panamanian law firm implicated world leaders and business moguls in a potential massive tax evasion scheme. U.K. Prime Minister David Cameron, one of the world leaders tied to the so-called Panama Papers leak, will host an anti-corruption summit Thursday with world leaders to discuss financial transparency.
Henry's 18-month research project determined that Russians were stashing $2 trillion in offshore accounts, while Chinese citizens had $1.2 trillion in tax havens. Nigeria, Angola, Brazil and Argentina have also seen mountains of cash stored in offshore accounts.
"You have the tax dodgers in one corner, the arms dealers in another, the kleptocrats over here."
"You have the tax dodgers in one corner, the arms dealers in another, the kleptocrats over here. There's also those using tax havens for money laundering, or fraud," Henry told The Guardian.
His research was based on cross-checking data from the International Monetary Fund, the United Nations and other global institutions.
Top Destinations for Offshore Wealth Bookings | Graphiq
The Panama Papers leak revealed that more than half of the companies set up by law firm Mossack Fonseca were incorporated in British Overseas Territories such as the British Virgin Islands. A coalition of more than 300 of the world's most senior economists, including Jeffrey Sachs, director of Columbia University's Earth Institute and adviser to U.N. Secretary General Ban Ki-moon, and Olivier Blanchard, former IMF chief economist, penned a letter this week to world leaders warning that there is no economic justification for allowing tax havens to exist.
"Tax havens do not just happen. The British Virgin Islands did not become a tax and secrecy haven through its own efforts," Sachs told The Telegraph. "These havens are the deliberate choice of major governments, especially the United Kingdom and the United States, in partnership with major financial, accounting and legal institutions that move the money. The abuses are not only shocking but [also] staring us directly in the face. We didn't need the Panama Papers to know that global tax corruption through havens is rampant, but we can say that this abusive global system needs to be brought to a rapid end."
© Copyright IBTimes 2023. All rights reserved.