How Ryan Seacrest's First Year On 'Live!' Has Gone 
It's been one year since Kelly Ripa announced her search for a "Live!" Co-host had ended after more than a year of various figureheads and celebrities filling in the role. Now, one year since Ryan Seacrest was announced as her official co-star, it's clear that it has been a little bit of a bumpy ride for the TV star.
Following Michael Strahan's abrupt departure from "Live!" In 2016, Kelly Ripa took her time trying our different co-hosts, before finally settling on Seacrest. His joining the show, which was later renamed "Live! With Kelly And Ryan," was officially announced on May 1, 2017, to mixed reactions.
After a move to New York to work on the show, the pair appeared to have great chemistry as they aired segments together, In fact, the two quickly proved to be major competition for NBC's new Megyn Kelly hosted hour of "Today," and often beat her in the ratings. However, a bump did almost seem to affect Seacrest's ability to continue on the show when 2018 came around.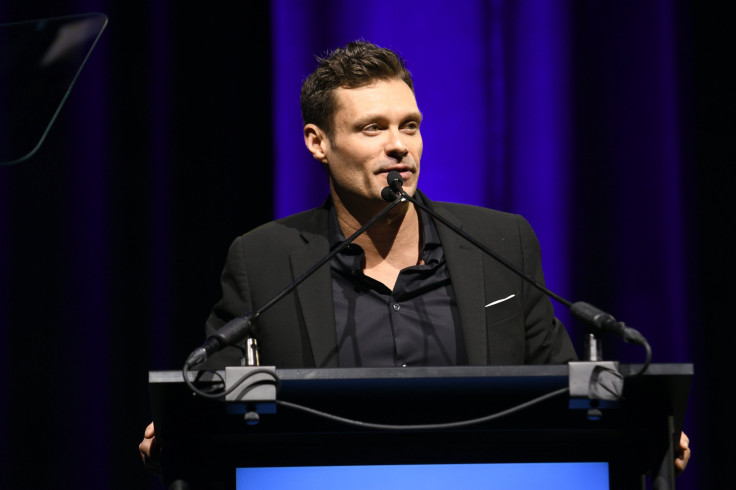 As the #MeToo and #TimesUp movements gained traction in November 2017 following the downfalls of Harvey Weinstein and several others, sexual misconduct allegations against Seacrest surfaced, after a former stylist who worked for him at E! News, who remained unidentified at the time, came forward to claim that he had committed sexual misconduct. However, details did not emerge, and the case seemed to fade away, though E! Conducted an investigation into the claims, but cleared Seacrest of wrongdoing.
In February however, the stylist, Suzie Hardy, came forward again, this time revealing her name and sharing more details of her allegations, saying that among some of the unwanted sexual advances were instances where Seacrest groped her genitals and even threw her on a bed and forcefully rubbed up against her.
Seacrest denied the claims, but there was some backlash, and many believed he should not attend the Oscars as a Red Carpet Correspondent as he usually does. He refused to let the allegations affect his attendance, however, but it appeared that female celebrities seemed to be avoiding him, with only three granting him interviews that night.
However, Seacrest's famous co-workers and friends, and most importantly, Ripa, seemed to stand by him, and he is still featured as her daily co-host. As of March 29, Hardy had filed a police report over her claims.
© Copyright IBTimes 2023. All rights reserved.