Everything We Know About Ryan Seacrest's Alleged Misconduct So Far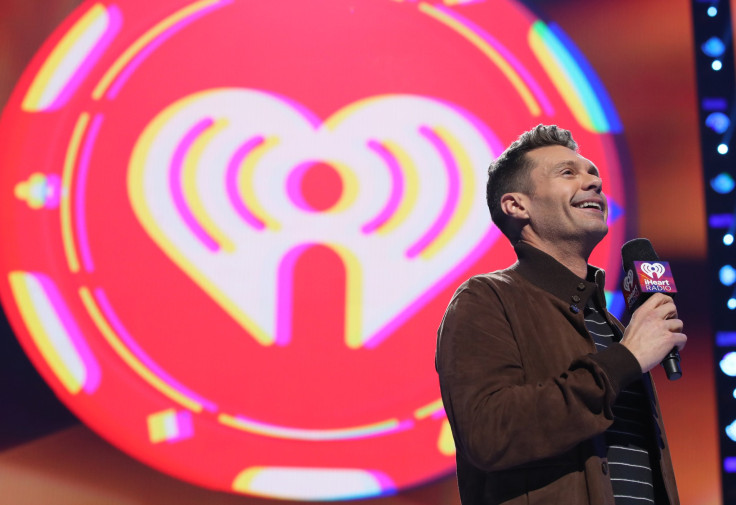 Ryan Seacrest is under investigation by E! Entertainment after coming under fire for an alleged incident of misconduct. A former stylist that worked with Seacrest at E! News accused him Friday of behaving inappropriately.
Seacrest's apparent behavior comes on the heels of a string of high-profile men in Hollywood that have received public scrutiny for sexual harassment or sexual assault. Hollywood heavyweights like producer Harvey Weinstein, actor Kevin Spacey and comic Louis C.K. have been released from their contracts because of their alleged incidents of misconduct. Others, like actor Jeffrey Tambor, are under investigation over accusations made against them by assistants.
Seacrest, 42, remains a ubiquitous media personality. His initial claim to fame was the host of "American Idol," but he has also drawn attention for his syndicated radio program "American Top 40" and for hosting the "Dick Clark's New Year's Rockin' Eve" program. He has worked as a multi-hyphenated producer as he's earned credit for his work in the "Keeping Up With the Kardashians" franchise, among other projects. His list of business ventures has grown to include his menswear line with Macy's and the charitable organization Ryan Seacrest Foundation.
Seacrest is also known as a host and producer for "Live! with Kelly and Ryan," "E! Live from the Red Carpet" and previously "E! News," where the alleged misconduct occurred.
The Stylist's Allegations
The stylist's accusations against Seacrest emerged after nearly a decade. She reportedly requested a significant amount of money from Seacrest in exchange for her silence on the apparent incident, but the famed host and his legal team have allegedly denied the demand.
The alleged victim has remained unidentified at this time.
E! Entertainment's Investigation
E! is conducting an internal investigation regarding the stylist's allegations. This investigation is the second sexual misconduct the cable news channel is examining after "The Royals" showrunner Mark Schwahn came under fire for harassing multiple women on his former project "One Tree Hill."
E! claims to "take sexual harassment allegations very seriously, investigate them thoroughly and independently, and take appropriate action," according to a statement obtained Wednesday by Us Weekly. The entertainment channel, however, has not released an official comment on Seacrest's misconduct at this time.
Seacrest Denies Inappropriate Behavior
Seacrest immediately denied the "reckless allegations" made against him.
"Recently, someone that worked as a wardrobe stylist for me nearly a decade ago at E! News, came forward with a complaint suggesting I behaved inappropriately toward her," Seacrest said Friday in a statement obtained by Variety. "If I made her feel anything but respected, I am truly sorry. I dispute these reckless allegations and I plan to cooperate with any corporate inquiries that may result."
Added Seacrest, "I treat all my colleagues with kindness, dignity, and understanding, as this is a principle that's core to who I am."
Seacrest Continues To Show Support For Women Amid Allegations
Seacrest asserts that he's an "advocate for women," which he claims to have primarily worked with throughout the duration of his 25-year career in the entertainment industry.
"I've endeavored to foster a positive work environment of mutual respect and courtesy, as that's how I believe it should be....I'm proud of my workplace reputation, and believe my track record will speak for itself. I'm an advocate for women. I will continue to support their voices," Seacrest said, according to Variety.
© Copyright IBTimes 2023. All rights reserved.