How safe is the Caribbean? An Island by Island Look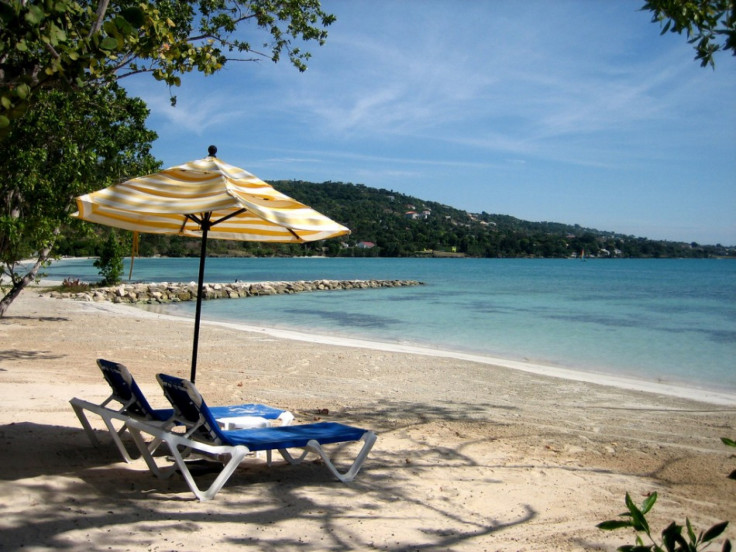 When most travelers think of the Caribbean, they imagine tranquil white sandy beaches, azure blue water, and an always perfect summertime breeze.
However, with the increasing amount of high profile murders and disappearances like that of Natalee Holloway in Aruba in 2005, some tourists have begun to question if the Caribbean islands are a desirable and safe vacation destination.
Although violent crimes are more common in the Caribbean than at home, these types of crime are usually restricted to local neighborhoods and large metropolitan centers, not the usual tourist hotspots in the sun and sand. Common crimes against tourists, however, include pick pocketing, carjacking, and other forms of theft. These types of thefts aren't just restricted to the so-called dangerous Caribbean islands - it's a common, though relatively minor problem throughout the chain. The U.S. State Department advises all travelers to the Caribbean to take standard travel precautions, such as avoiding walking alone at night, wearing expensive jewelry, and leaving valuables in sight.
A good (but not fool-proof) indicator of the safety of an island is often the poverty level; more expensive islands like Barbados or the British Virgin Islands are often also the safest. These resort islands usually have gated communities and security staff on hand. That's not to say travelers should only stay on the beaten tourist path, even the so-called dangerous islands can easily be navigated by using common sense and intuition.
The list of safest and most dangerous Caribbean islands was compiled using the United Nations Office on Drugs and Crime statistics on police recorded international homicide rates for 2010 or 2008. Statistics for some Caribbean nations are noticeably absent including Cuba and Haiti.
Safest:
1. Martinique: 4.2 homicides per 100,000 population
2. Anguilla: 6.8
3. Antigua & Barbuda: 6.8
4. Guadeloupe: 7
5. British Virgin Islands: 8.6
Most Dangerous:
1. Jamaica: 52.1 homicides per 100,000 population
Although Jamaica has the highest homicide rate of any Caribbean nation, it should be noted that homicide rates have decreased by almost 10% from 2009 statistics. According to the U.S. Department of State, violent crimes on the island rarely occur to visitors, remaining primarily a domestic problem. Crime in the country can be attributed to high levels of poverty, drug use and trafficking, and gang retribution. Travelers to the island should avoid being in the capital, Kingston, and other inner city neighborhoods where crime is relatively higher. If you have to take a trip into the city of Kingston, use smart judgment as with any large city to help ensure safety.
2. Saint Kitts and Nevis: 38.2
Similarly to Jamaica, most violent crimes in the country are removed from tourists and involve locals. The country's high murder rate is also a reflection of the population size; St. Kitts and Nevis reported 20 homicides with a population barely over 50,000, while similarly ranked Trinidad and Tobago reported 472 homicides with a much higher population of roughly 1.3 million. According to the British Foreign and Commonwealth Office, the vast majority of tourists have safe trips to the islands. Tourists are advised to take standard travel precautions such as not walking alone at night, avoid wearing jewelry, and using safety deposit boxes.
3. Trinidad and Tobago: 35.2
Although crime in Trinidad and Tobago is high, the U.S. Department of State finds no evidence that tourists are being targeted directly, much to beachgoers' delight. However, most crimes affecting tourists (pick pocketing and burglary) are crimes of opportunity. The increasing amount of violent crimes on the island is driven by gang- and drug-related activities. Visitors to the islands should try to avoid the areas of Laventille, Sea Lots and Cocorite if possible.
4. Bahamas: 28
The Bahamas have long been a top destination for cruise lines and those hoping to escape cold winters for sun-soaked beaches - and being only 50 miles from Florida, it remains a popular stop for sailors and seafarers alike. The majority of crimes take place on New Province and Grand Bahama, where the majority of locals live. Tourists to the Bahamas should use common sense precautions to avoid falling victim to pick pocketing and petty theft since it's a similar trend across most of the region.
5.Puerto Rico: 26.2
The majority of the violence in Puerto Rico involves the trafficking of drugs, often into the U.S. through various routes. Tourists that keep a distance from the drug trade are rarely involved in violent crimes in Puerto Rico. Crimes commonly occur in larger metropolitan cities, such as San Juan and Ponce. Sticking to the more tourist-friendly locations can provide a safe buffer from the sad reality of drug trafficking in the country.
FOR FREE to continue reading
✔️ Unlock the full content of International Business Times UK for free
offer available for a limited time only
✔️ Easily manage your Newsletters subscriptions and save your favourite articles
✔️ No payment method required
Already have an account?
Log in
© Copyright IBTimes 2023. All rights reserved.