How Sarah Ferguson Knew The 'Game' Was Up After Joining Royals At Breakfast
Sarah Ferguson was previously involved in the controversial toe-sucking scandal with business tycoon John Bryan.
Following her outing with Bryan, the Duchess of York still didn't have any idea that the royal family learned about what she did. But this changed after she noticed a surprising gesture among the members of Prince Andrew's family.
In the documentary "Chasing the Royals: The Media and the Monarchy," royal correspondent James Whitaker said that all of the members of the British clan were looking at their copy of the Daily Mirror. On the frontpage is Fergie's scandalous photo.
Ferguson arrived late for breakfast at that time, but she saw how the royals tried to hide their copies of the newspaper, and it immediately became clear that her game was over.
"As she walked into the room, they all stuffed it under their Times and Telegraphs and that sort of thing. She knew the game was up the second she walked into the room," Whitaker said.
The toe-sucking scandal reportedly made Queen Elizabeth II and Prince Philip very upset. Because even though Fergie and Prince Andrew were already separated at that time, the mom of two was will a part of the royal family very much. Four years after the incident, Prince Andrew and Ferguson announced their divorce.
During a previous interview, Ferguson made it clear that her separation and eventual divorce from Prince Andrew had nothing to do with the controversial photo. She said that she was already feeling the pressure from the royal family years earlier.
In her book, "My Story," Fergie said that if the royal family needed a respite, it would be in August 1992.
"The Queen would later call it her annus horribilis, the year of torn mornings and shattered the peace. In April, Princess Anne entered divorce proceedings against Captain Mark Phillips… In June came the first published extracts of Diana: Her True Story, a tabloid-flavored rendering of the Princess of Wales' bulimia, suicide tries, and marital problems with Prince Charles," she said.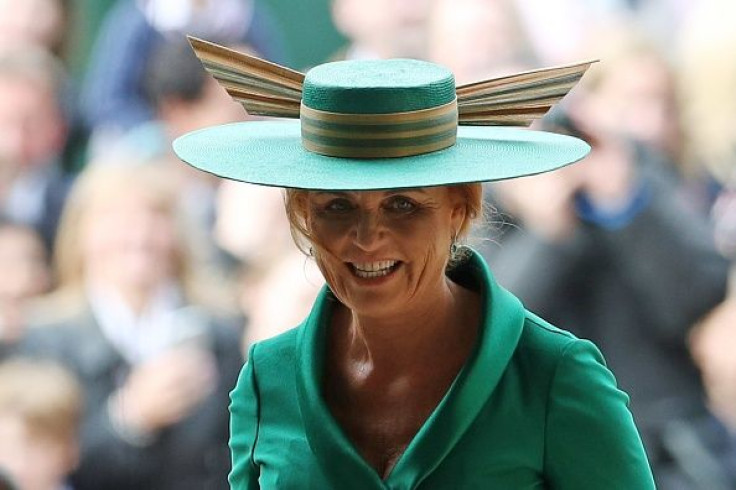 © Copyright IBTimes 2023. All rights reserved.