How Trayvon Martin Is Being Remembered On What Would Be His 26th Birthday
Trayvon Martin, the teen gunned down in Florida nine years ago by George Zimmerman, is being remembered Friday on what would be his 26th birthday. Martin has since become a symbol in the Black community.
Martin was 17 when he encountered Zimmerman, a neighborhood watch commander, in a gated community in Sanford, Florida. Complaining of crime in the area, Zimmerman followed Martin after phoning the police and later shoot the teen in what he claimed was an act of self-defense.
"You left this world but NEVER my HEART," his mother, Sybrina Fulton, said from her Twitter account on Friday. "Rest in POWER Trayvon!! Not even the death of my SON/SUN will separate a Mother's Love!!"
Michael Skolnik, a member of the board at the Trayvon Martin Foundation, which advocates for racial equality and social justice, also posted a message in memory of the late teen.
The official Black Voters Matter Twitter account also paid its respects to Martin.
Late last month, Fulton spoke out against racial injustice during an event at the New Macedonia Missionary Baptist Church in Riviera Beach, Florida, which features painted tributes of her son and others. Martin, she said, should never be forgotten, nor should the Black Lives Matter movement.
"Every time we say Black Lives Matter, people are under the impression that we are trying to say that others lives don't matter," she was quoted by the Palm Beach Post as saying. "That's simply not the truth. The truth is we want people to pay attention to our lives as well."
The Black Lives Matter movement stems from the shooting of Martin. After Zimmerman was acquitted of charges in 2013, the hashtag #BlackLivesMatter was used on social media to condemn the outcome.
"We're still fighting in your memory," Rep. Jamie Scott, D-Ark., said from her Twitter account on Friday. "We haven't forgotten."
As for Zimmerman, he filed a defamation lawsuit last year against then-Democratic presidential candidates Pete Buttigieg and Sen. Elizabeth Warren, D-Mass., seeking $265 million in damages after they posted messages in honor of Martin on social media.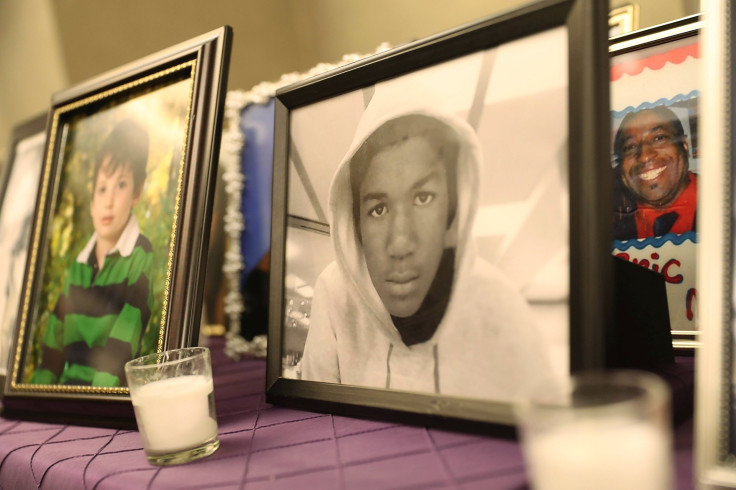 © Copyright IBTimes 2023. All rights reserved.