How to Use Your Marketing Budget Effectively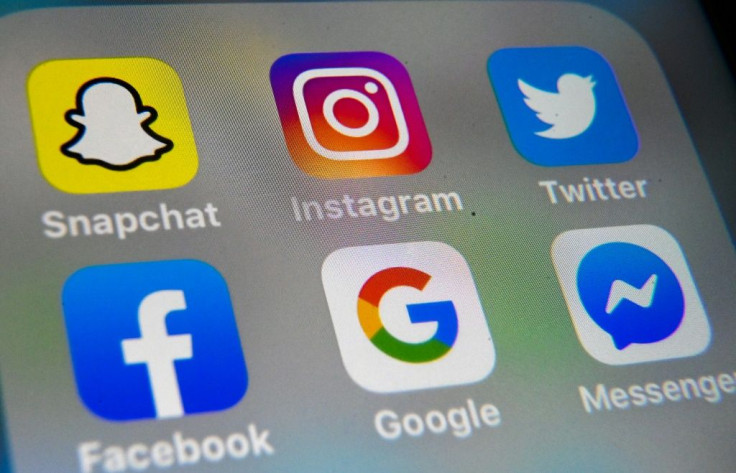 Whether you're exclusively an e-commerce operation or primarily a brick and mortar enterprise, employing effective online marketing tactics is more crucial than ever for the success of your business. While COVID-19 lockdowns are easing up, people remain concerned about stepping outside. So communicating with consumers via social or digital media is still of the utmost importance.
Whether your marketing budget remains the same or it has decreased in the past few months, it's important to tailor your digital marketing strategy to communicate appropriately during these sensitive times. It needs to show that you're responding in an empathetic and respectful manner so that your brand will thrive.
Implementing this type of marketing means that you need to take advantage of the right kinds of digital marketing tools and learn how to optimize your time well. Here are a few strategies you can implement right now to use your marketing budget in the most effective manner.
Redefine Your Goals
Current marketing needs are probably extremely different from what was needed months ago. Even if something worked well in the past, it may not make sense to continue that strategy right now. For example, offering coupons for in-store purchases when your store is still closed might not be well received among customers, even if this tactic worked well before.
Reflecting on goals means looking into more detail of your business goals and whether you need to adjust your marketing strategy. You want to look at whether the brand messaging is still relevant, what customers need to and want to hear right now. Most importantly, you must decide: how your marketing plans to fulfill these needs.
Let's say your business did a robust trade online, but also in person, and many customers enjoyed the occasional pop-up events you hosted. Your business isn't ready to host these for the foreseeable future, so the goal could be to use your marketing strategy to direct those who love the pop-up experience to your digital storefront instead.
Once you've defined your goals, figure out how you plan on measuring how you'll know whether your goal has been met. The more specific the better. Then, prioritize these goals in order to determine how you'll allocate your marketing funds.
Research the Best Communication Methods
It's safe to assume that the internet is noisier than ever -- and many folks may already be tired of the onslaught of content. As a result, your messages could get lost in the crossfire. Even if you know where you're mostly likely to get the attention of your customers, doing research will be able to tell you if these methods are still the most effective way and whether the amount of communication you do is still effective.
Take a look at various channels such as social media, podcasts, digital ads, and any other types of outbound communication you do. Then determine which ones your customers have engaged with the most in the last few months to determine where you can increase your chances of being heard among the crowd.
Say your business has been really great at converting leads through Facebook ads in the past, but now you find that people haven't clicked on them in recent months. Instead, you notice that you've been paying out a much higher amount to affiliates. This trend could mean that your marketing efforts should be focused on creating new methods to help current and future affiliates to convert leads into customers.
Redirect the Dollars
Now it's time to realign your budget, changing how and where you spend.
Take a look at your redefined goals. Now, take a look at your allocated marketing funds. How can they be brought into line with your new priorities?
For example, hearkening back to our first step, you might take the money you once spent to market pop-up events and put it towards digital ads that trumpet your online emporium. Or, your new goal is to turn visitors to your site into actual customers of your site -- but you're currently spending your marketing dollars on Facebook ads that drive traffic to your homepage. Pivot your advertising strategy. You can still purchase ads to increase your site traffic, but you'll probably want to allocate fewer dollars to them. Instead, you might want to invest in campaigns that highlight your products -- linking directly to your site's product pages and, eventually, the checkout cart.
Remember Your Website
Don't forget your inbound marketing strategies as well. Take a careful look at whether your website or other online channels are prepared for customers who are researching your business or seeking customer service. Take a look at how someone arrives at your site, whether it's through paid search methods or SEO. Also see how someone engages with your site once they're there, whether they're checking out videos, product descriptions or asking questions via your website's chat function.
Market and Business Goals Align
Be open to what comes up in your research and start creating a plan. While you're test-driving new methods, continue to look at the results of your efforts -- more often than usual -- in order to adjust quickly if needed. There are plenty of tools that help your business respond at a highly personalized and timely manner.
When you align your marketing goals with your overall business ones, you'll know that your marketing budget is doing its best for you. Although we're all still distanced physically, it doesn't mean we can't help our customers connect closer digitally.
© Copyright IBTimes 2023. All rights reserved.
FOLLOW MORE IBT NEWS ON THE BELOW CHANNELS